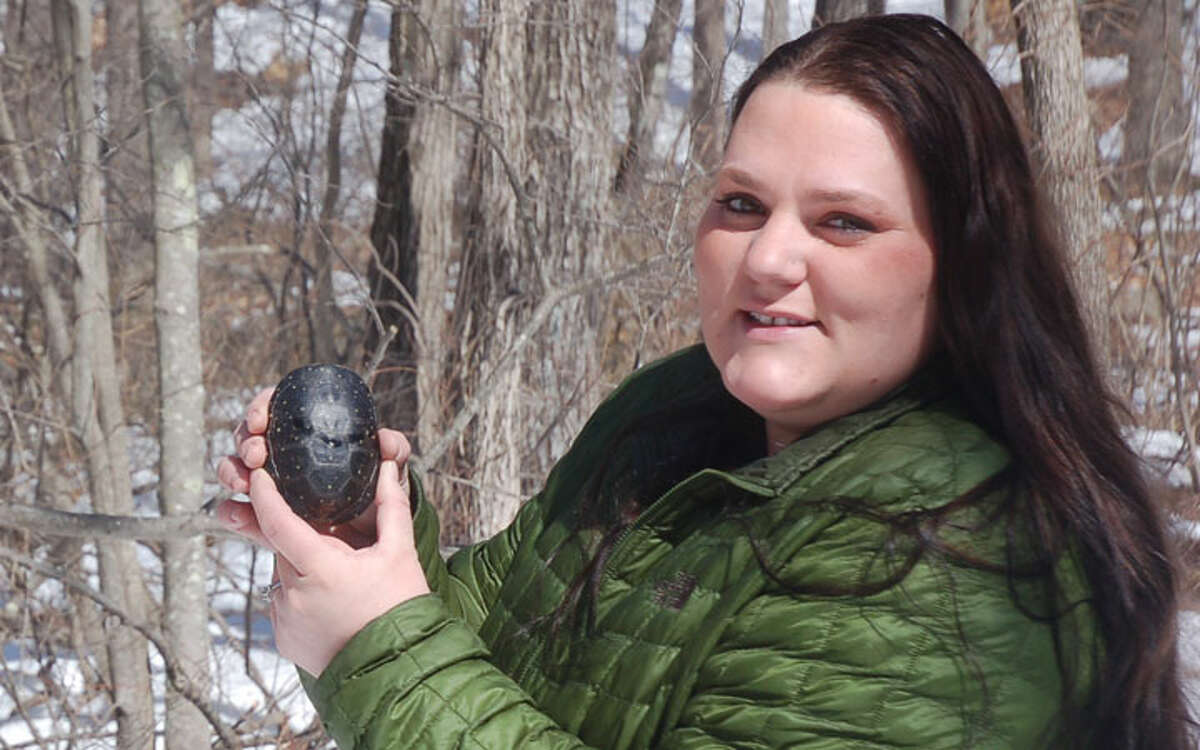 Spring peepers, spotted turtles, and marbled salamanders are some of the amphibians and reptiles that may be found in Woodcock Nature Center's vernal pools.
Knowing about these critters, experts hope, could make folks more likely to want to preserve their fragile habitats.
Jennifer Carpenter, a naturalist and animal care coordinator at the center, has created a research study for the site's seven pools that will allow members of the community to become scientists for a night to see the importance these distinct wetlands have on the local ecosystem.
"I would love to see the community get involved and understand what it's all about, because that's how interest starts, and that's what inspires someone to recognize wetlands and want to protect them," said Ms. Carpenter, who joined the nature center in 2013.
Her research, which was supported by the Connecticut Association of Wetland Scientists (CAWS) and the Ridgefield Conservation Commission, has inspired the center's first annual vernal pool study, which will take place at its Deer Run Road location on the border of Ridgefield and Wilton at 6:15 p.m., Saturday, April 18.
The free program is open to ages 14 and older and will include recording physical and biological characteristics of the pools, organism identification, and other important data collection, such as temperature and precipitation.
Ms. Carpenter said she's been playing in wetlands and studying the creatures that inhabit them since she was 5 years old, and the study is like a dream come true.
"I used to stay out all night looking for frogs, salamanders, toads — all sorts of things," she said. "I've always had an obsession with those species, and as I got older I learned what a vernal pool was and spent a lot of time around them."
So what exactly is a vernal pool?
It's a basin — about three feet deep — that temporarily fills with water from melted snow and spring rain, typically drying up during the summer months. Because these pools lack a fish population, amphibians and invertebrate species, like fairy shrimp, are able to survive.
"A lot of people don't recognize it, but these are the starting points for a lot of other animals," Ms. Carpenter said. "Raccoons and bears need food in the spring so they can start breeding, and they go to these pools to get the nourishment they need to start that process.
"Without the pools and without the species in and around them, it would affect everything in this habitat and our larger ecosystem," she said.
Little girl's dream