This is a carousel. Use Next and Previous buttons to navigate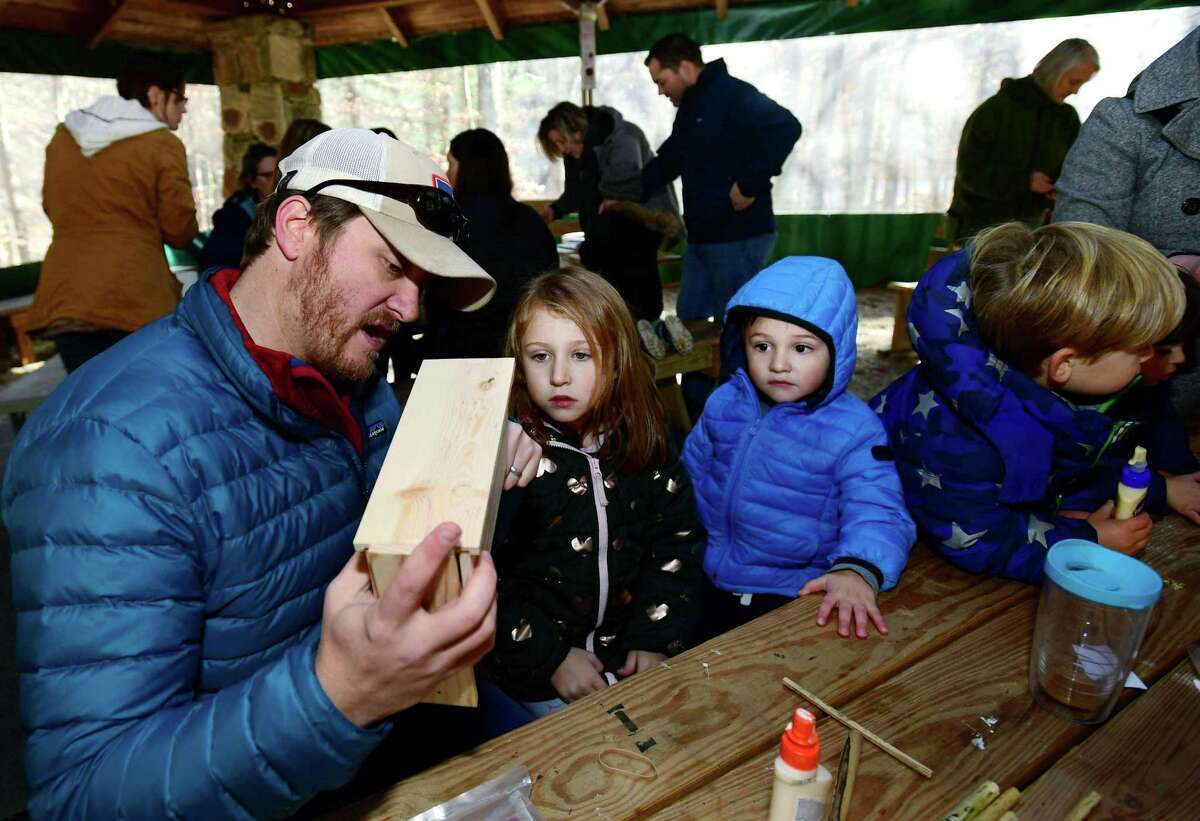 Everyone is familiar with honey bees and bumble bees, but the lesser known mason bee is also an important pollinator in this area. It frequents fruit and nut trees, spring berry plants, as well as a variety of flowers.
To encourage the mason bee population here, the Woodcock Nature Center held a mason bee workshop on Nov. 23. More than a dozen children and adults learned about these solitary pollinators native to Connecticut and then took a walk along the nature center grounds to view some of the native plant species that rely on the bees.