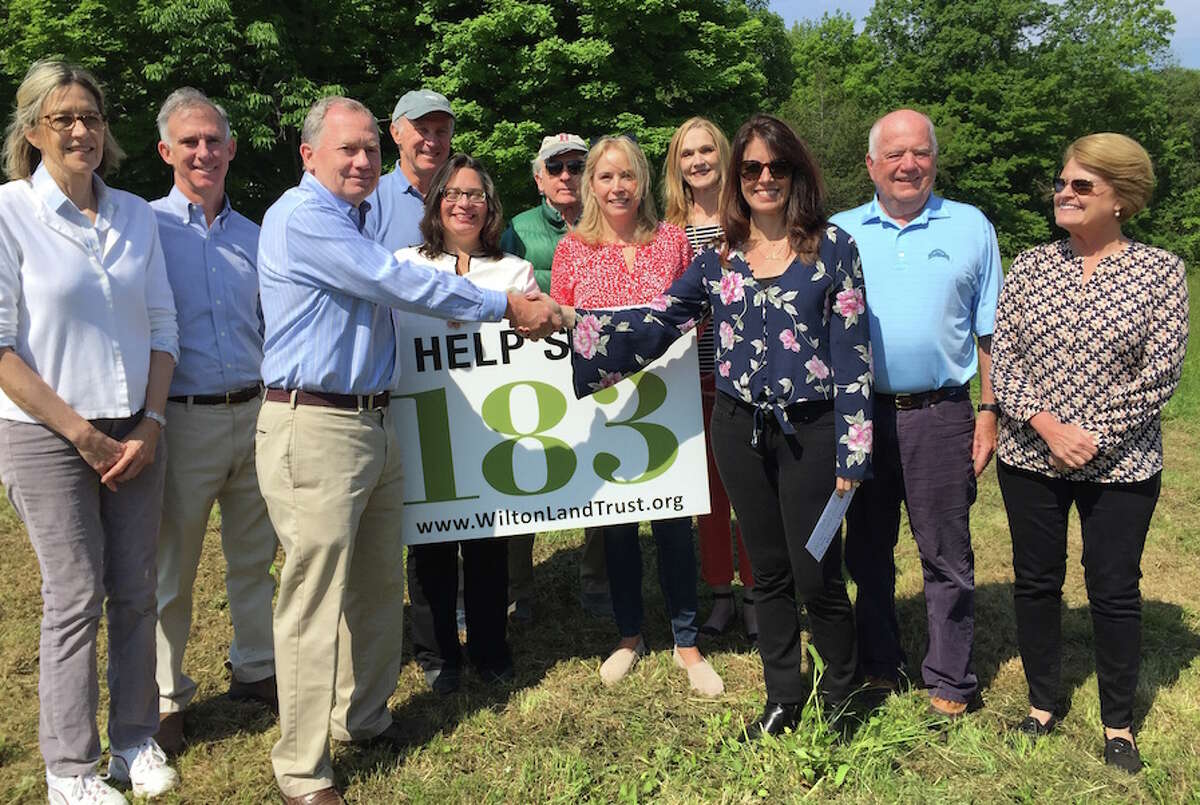 With its 12th Annual Fashion Show and Luncheon, the Wilton Woman's Club raised $28,000 for the Wilton Land Conservation Trust.
"Once again, we are grateful to our members and the community for another successful fundraiser fashion show," said Jennifer Toll, chair of the fundraiser. "Our committee chairs went above and beyond to ensure that the event was the wonderful springtime luncheon that we look forward to each year. We are pleased to have raised these funds for such a worthy beneficiary and are excited about the plans for this property which will be an asset to the entire Wilton community."
The money was earmarked for 183 Ridgefield Road, which the land trust is attempting to purchase for preservation as open space and an educational asset to the town. Among the plans are trails for walking, hiking, cross-country skiing, biking, as well as picnic areas, birding, and other outdoor activities.
The land trust is partnering with other organizations to maximize the use of this mainly undisturbed property. Through the Wilton Historical Society, children will plant and harvest flax to learn how original Wilton settlers made cloth for clothing. The Woodcock Nature Center will aid in meadow-habitat activities for children that are alternatives to its current wetland habitat. The American Chestnut Society will plant trees and cross-breed them to develop disease-resistant chestnut trees, once dominant in this area and wiped out by blight.
In thanking the club for its donation, Donna Merrill, executive director of the land trust, said, "Our mission is embedded in our pledge to benefit all citizens of Wilton. This could not be better served than with the gift of the beautiful meadow at 183 Ridgefield Road. Thank you for getting us one step closer to achieving this ambition goal."
The club's philanthropy co-chairs, Liz Salguero, and Kathy Poirier, said, "Choosing Save 183 as the recipient of our spring fundraiser this year was a clear choice based on its value to Wilton. This pristine open space will be accessible to the entire community and will provide an educational venue for our children. The Wilton Woman's Club is proud of its philanthropic history of supporting public spaces like Merwin Meadows and the Norwalk River Valley Trail that celebrate our town's natural beauty and make it distinctly Wilton."
For more information on the Wilton Woman's club, visit wiltonwomansclub.org.