This is a carousel. Use Next and Previous buttons to navigate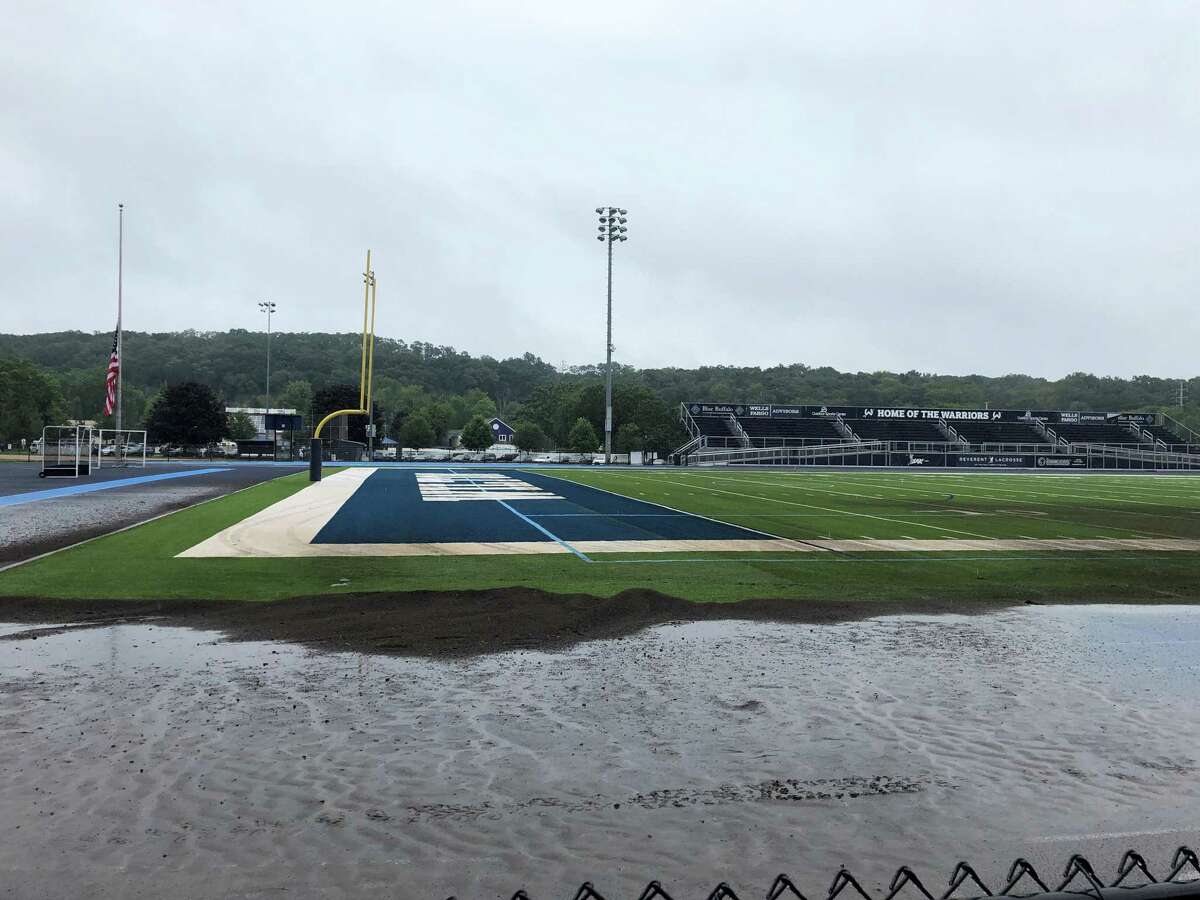 WILTON — The Board of Selectmen has authorized continued cleanup totaling in costs up to $300,000 for storm damages at the high school's Veterans Memorial Stadium, including the near $1 million new track project unveiled in August.
Following severe stormwater flooding and infill displacement, the stadium at Wilton High School was severely damaged. A large section of the turf field by the home bleachers still has yet to be fully cleared, according to the town.