This is a carousel. Use Next and Previous buttons to navigate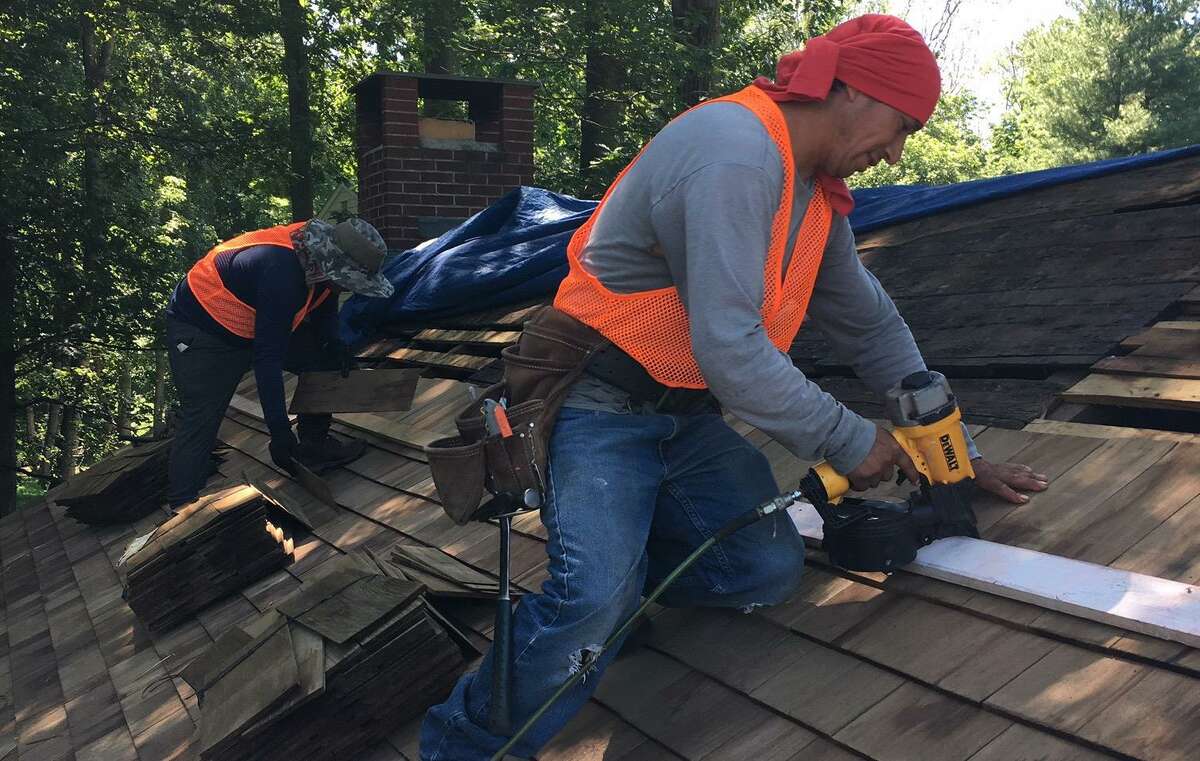 One day last month when it rained outside, it rained inside as well. One of summer's torrential downpours made its way through the wooden shake roof of the Hurlbutt Street Schoolhouse, soaking the classroom below.
When volunteers arrived, they found water staining the ceiling and puddles on the floor.