This is a carousel. Use Next and Previous buttons to navigate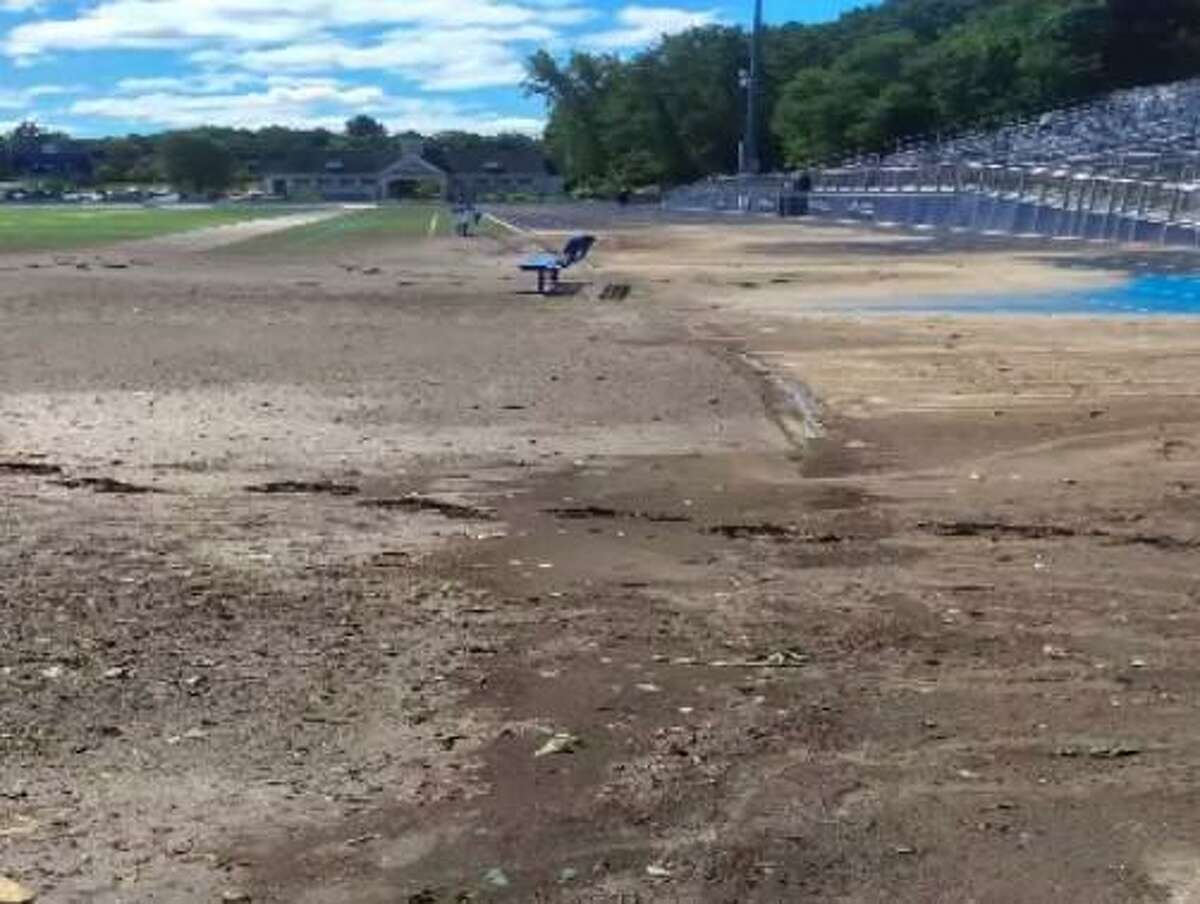 WILTON — The high school's Veterans Memorial Stadium is expected to be reopened next week after two of the athletic complex's vendors helped with cleanup following a September storm.
The remnants from Hurricane Ida in early September uprooted infill, caused flooding and was the impetus for considerable cleanup of the athletic turf and new near-$1 million track in the ensuing weeks.