This is a carousel. Use Next and Previous buttons to navigate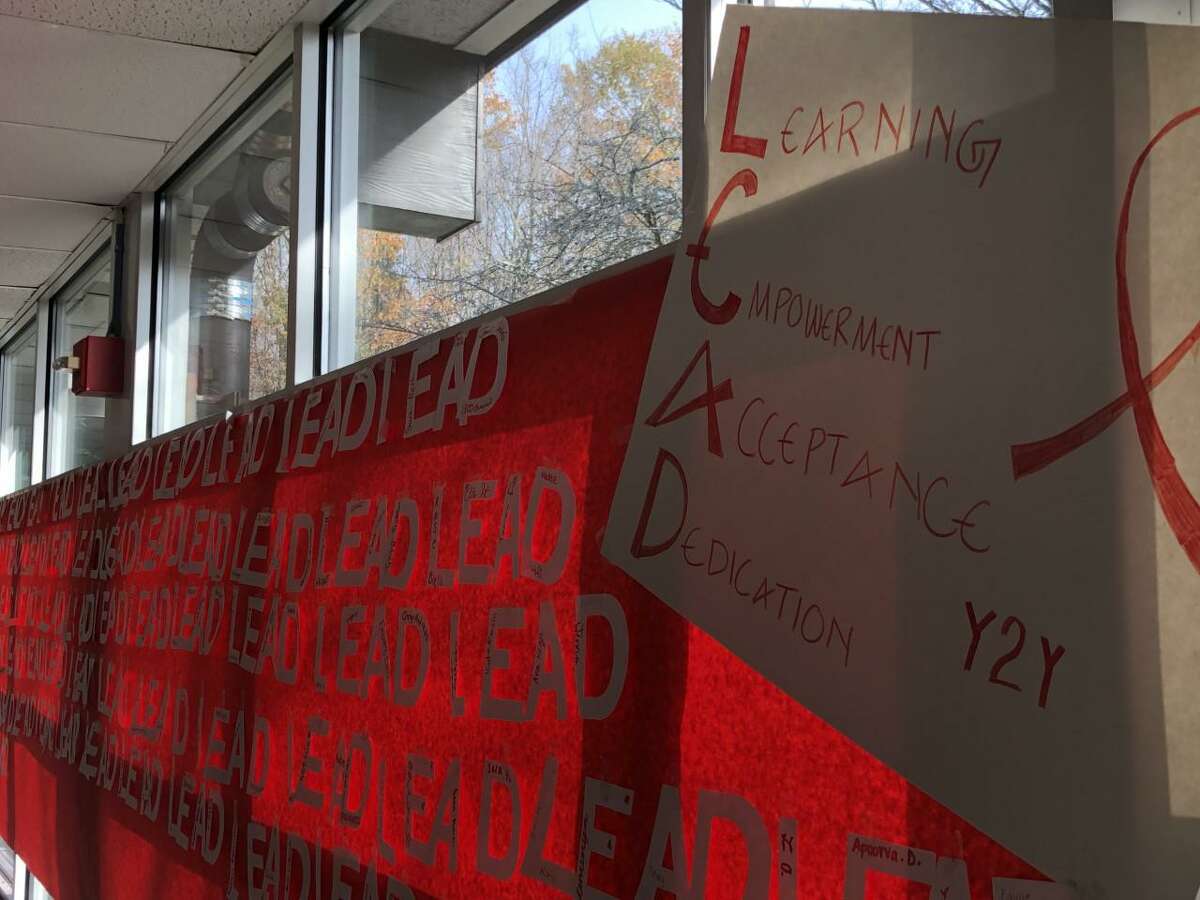 Last week students at Middlebrook School celebrated Red Ribbon Week, a national substance use prevention campaign. The Red Ribbon Campaign was founded in 1985 to honor Enrique Camarena, a DEA agent who lost his life in the fight to stop illegal drugs. Red Ribbon Week has evolved into the largest drug prevention program in the nation and a celebration of committing to a drug-free lifestyle.
Members of Wilton Youth Council's Youth to Youth club at Middlebrook invited their peers to get involved throughout the week. They wore red pajamas, held a candy count contest and shared information about Youth to Youth (Y2Y) in the cafeteria during lunch.