This is a carousel. Use Next and Previous buttons to navigate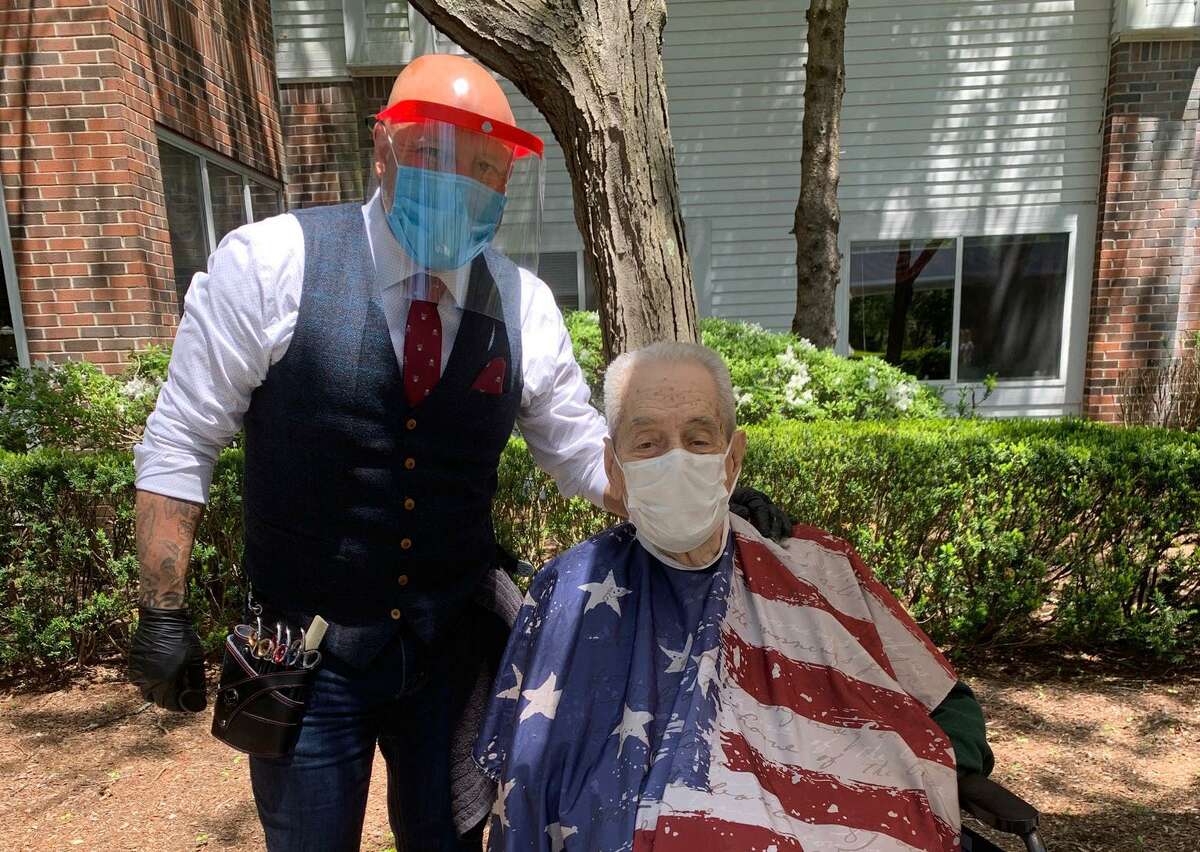 WILTON — Try to snap a photo of someone these days and inevitably their hand goes to their head with a lament about the state of their hair.
In light of all that's been going on these past few months, it's a small problem but an annoyance nonetheless. And it was vexing two residents of Wilton Meadows Health Center.