This is a carousel. Use Next and Previous buttons to navigate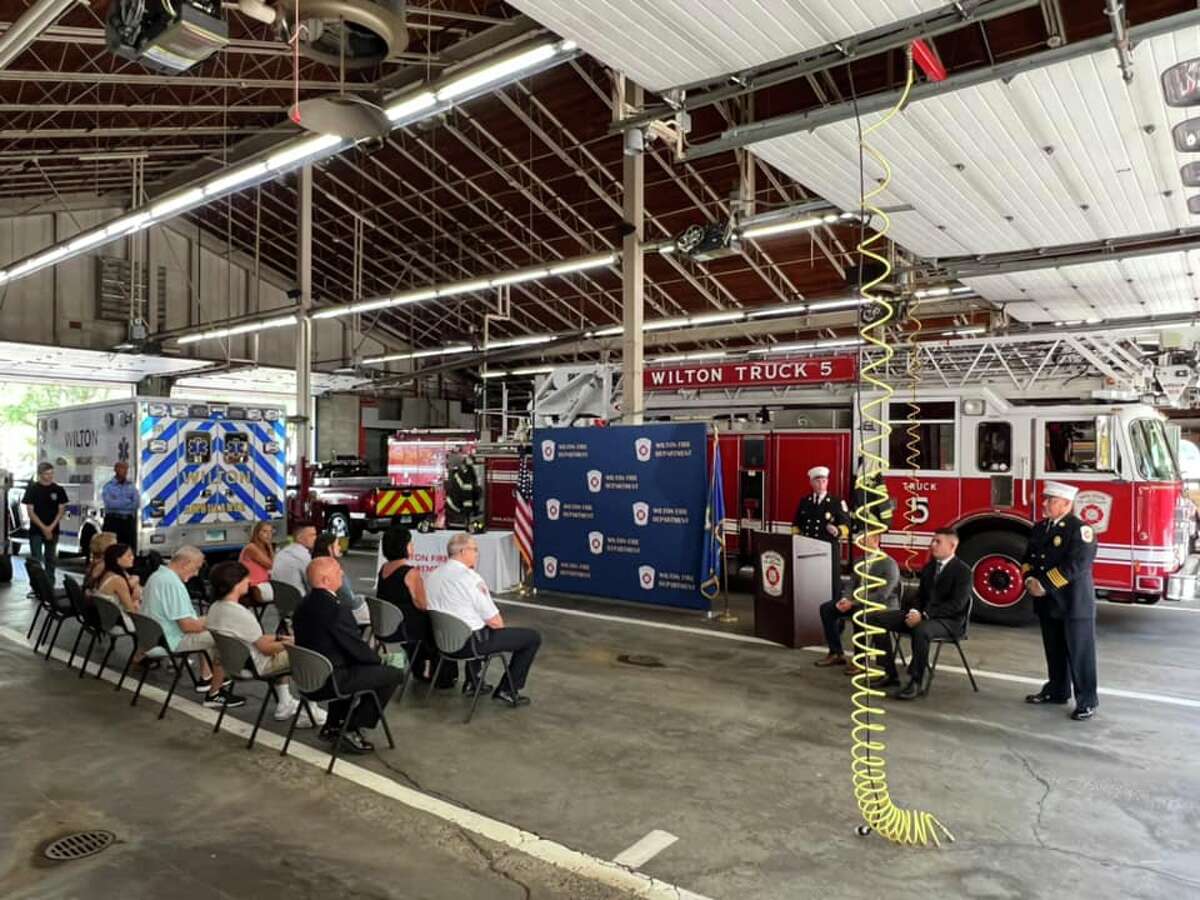 WILTON — For the first time since the onset of the COVID pandemic, the Wilton Fire Department will soon be at full strength as it looks to fill just one more vacancy.
At its peak, Wilton Fire Chief Jim Blanchfield said the department was dealing with three vacancies, in addition to others out with COVID, in which firefighters would have to pick up an extra shift to address a vacancy on a specific line. The department uses a four-shift rotation with 24 line firefighters making up the full staff. However, Wilton has been down, as much as 25 percent at the height of COVID.