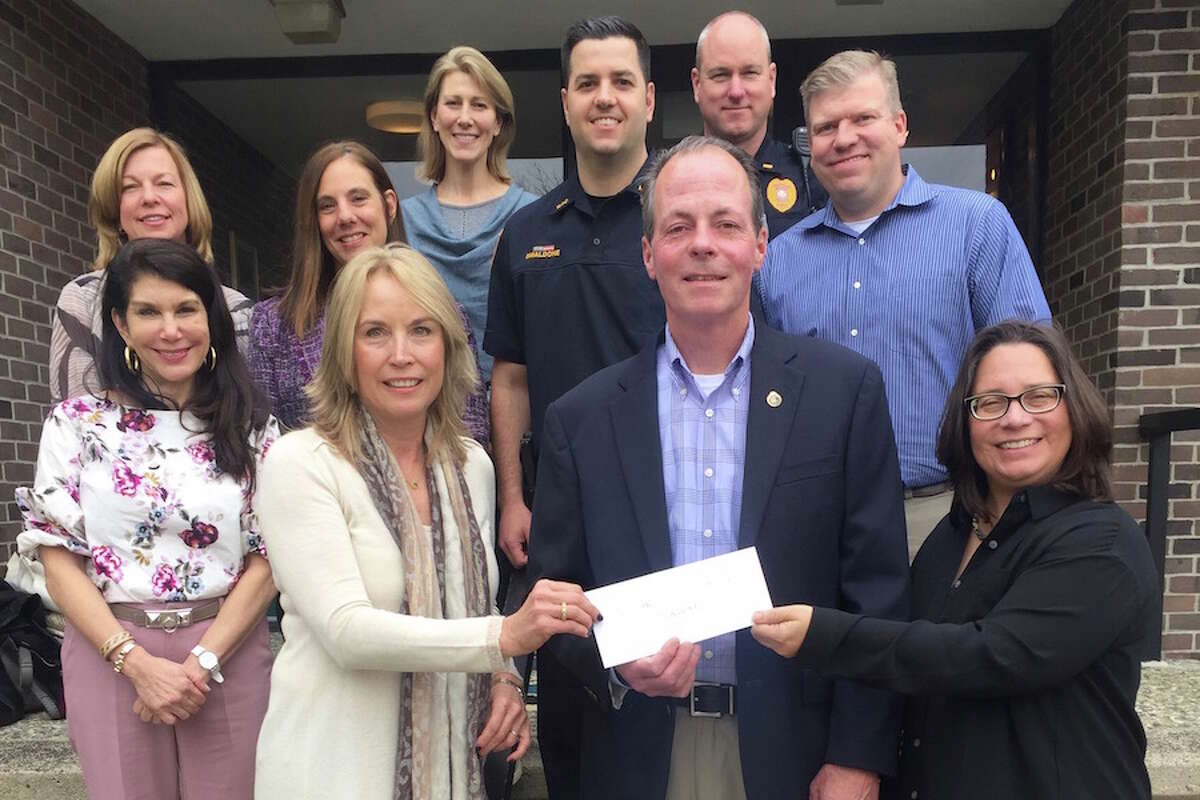 The Wilton Woman's Club recently donated $1,000 to the Wilton Police Department to replenish its two-year supply of Narcan, a medication used to counteract the effects of an opioid overdose. The club made a similar donation in 2017.
"Unfortunately, the opioid epidemic has become a significant concern not only to the larger cities but also for smaller communities such as Wilton," Police Chief, John Lynch said. "Because of this, our community must work together to be successful, and we thank the Wilton Woman's Club for their support. During times of tight fiscal budgets locally and statewide, this donation is especially appreciated."
According to the National Institute on Drug Abuse, more than 130 people in the U.S. die every day after overdosing on opioids. This severe national crisis touches every state and affects public health as well as social and economic welfare. In Wilton, there were four opioid overdose-related deaths in the last four years, according to the state medical examiner's office.
Connecticut law mandates that all first responders carry, and be trained in the use of Narcan, however, in 2017 the state and town had not budgeted funding for it, and the police department relied on outside sources to meet the need.