This is a carousel. Use Next and Previous buttons to navigate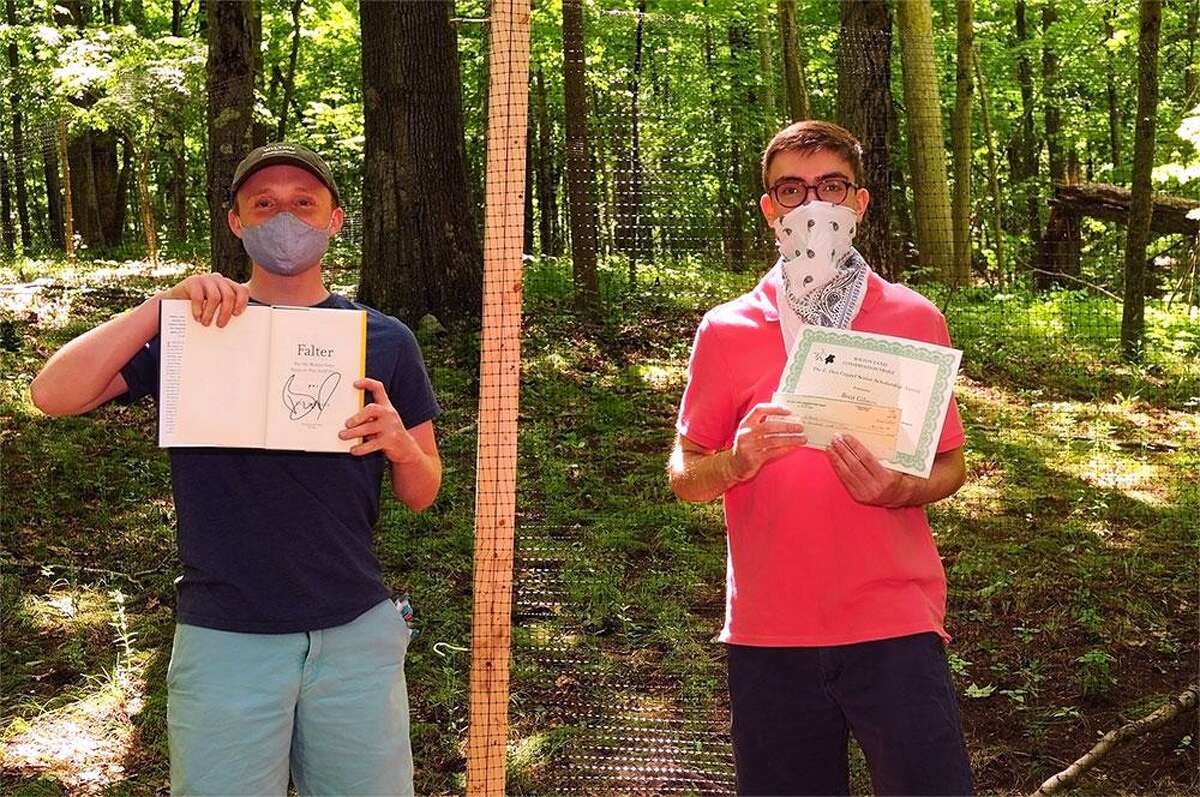 The Wilton Land Conservation Trust (WLCT) honored two seniors as part of the Wilton High School Academic Awards Program. A small ceremony was held at the Spencer-Rice Preserve, a newly-created Biodiversity Experimental Station.
The WLCT Junior Book Award was presented by Donna Merrill, WLCT trustee, to Eli Grass for demonstrating outstanding environmental leadership and commitment to the community.