This is a carousel. Use Next and Previous buttons to navigate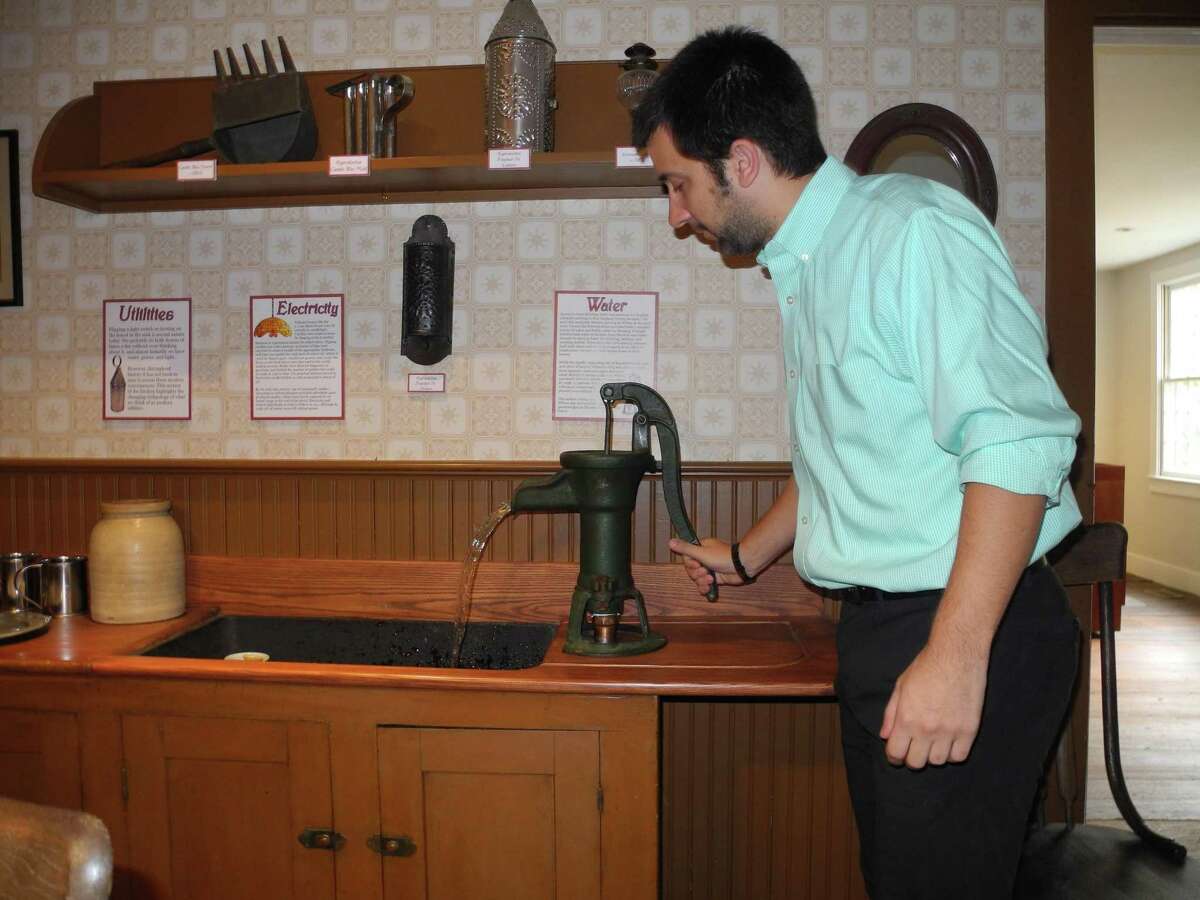 Whether it's the 1700s or 1900s, the kitchen has always been the heart of the home and now Wilton Historical Society has seized on that with its "new" 1910 kitchen. Going against the usual museum custom of "don't touch," this kitchen invites visitors to touch as much as they'd like.
There's lots to experience such as using a pump, instead of a faucet, to get running water; lifting a block of "ice;" examining flat irons; and testing out an old-fashioned egg beater. There are also foot warmers, sugar nips, butter molds, a butter churn, and more on the shelves and in the cabinets and drawers.