This is a carousel. Use Next and Previous buttons to navigate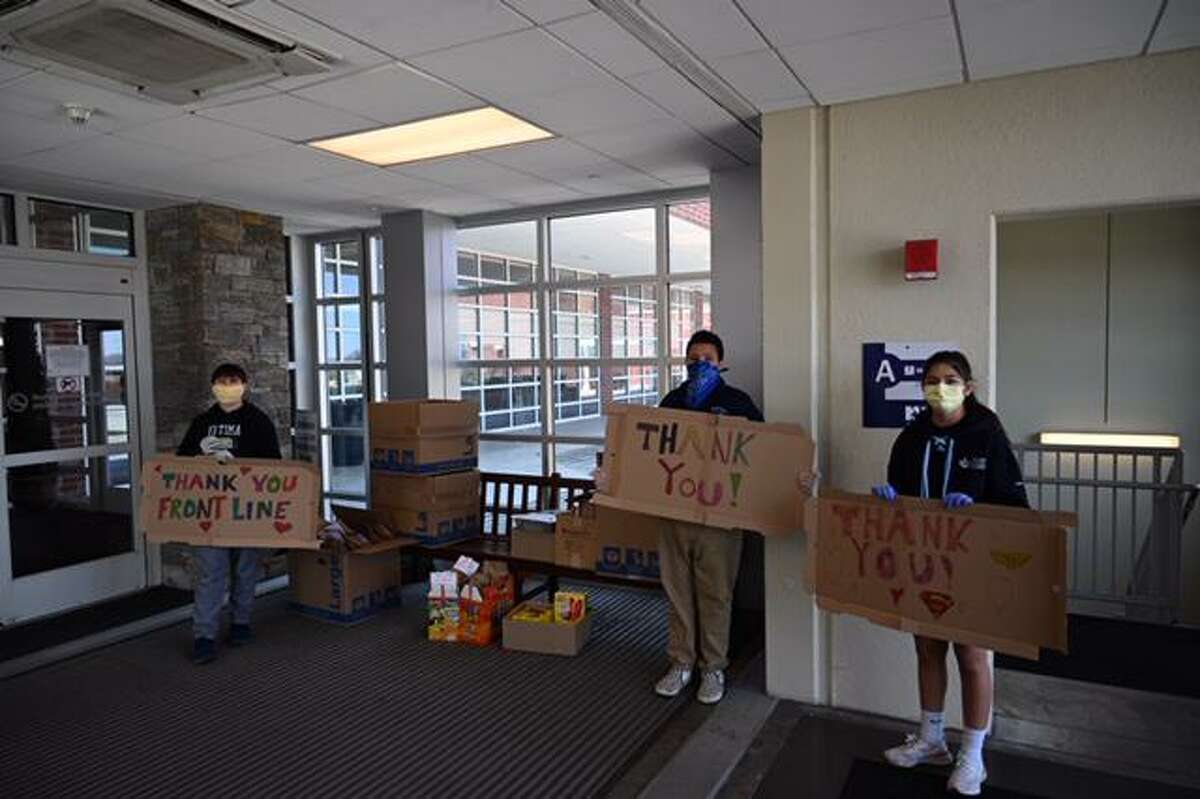 WILTON — Our Lady of Fatima Catholic Academy in Wilton, in partnership with Letizia's Pizza restaurant of Norwalk, once again delivered meals to workers at Norwalk Hospital. The delivery on Sunday, April 19, was the third time the school has teamed up with Letizia's to provide a large-scale meal delivery to workers on the front lines of the COVID-19 crisis.
The first delivery was in late March, when pizzas were delivered to Norwalk Hospital as well as Wilton police, fire and volunteer ambulance corps. As the COVID-19 crisis continued into April, the school community realized many healthcare workers would be pulled away from their families to work during Passover and Easter, and arranged to deliver 100 individual meals to the hospital on Easter Sunday.