This is a carousel. Use Next and Previous buttons to navigate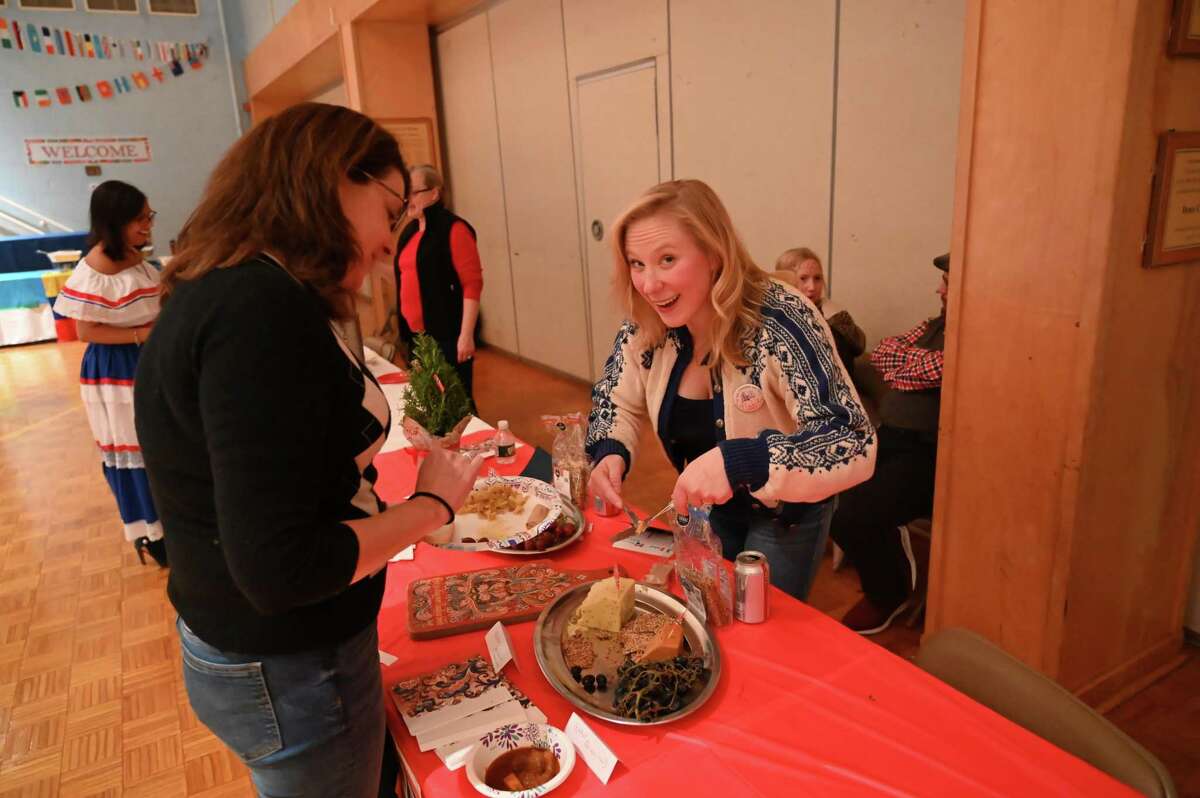 The nationalities of its students and staff were celebrated at Our Lady of Fatima Catholic Academy's fifth International Family Night on Nov. 16. Presented by the school's parent committee, the event encouraged school families to prepare their favorite dishes, each representative of their respective nationality.
A bountiful buffet was served by family members, with some wearing their ancestral country's national colors or traditional dress. This year's event featured culinary creations from 16 countries including Cambodia, China, Colombia, Dominican Republic, England, Germany, Hungary, India, Ireland, Italy, Japan, Norway, Philippines, Poland, Romania, and the U.S.