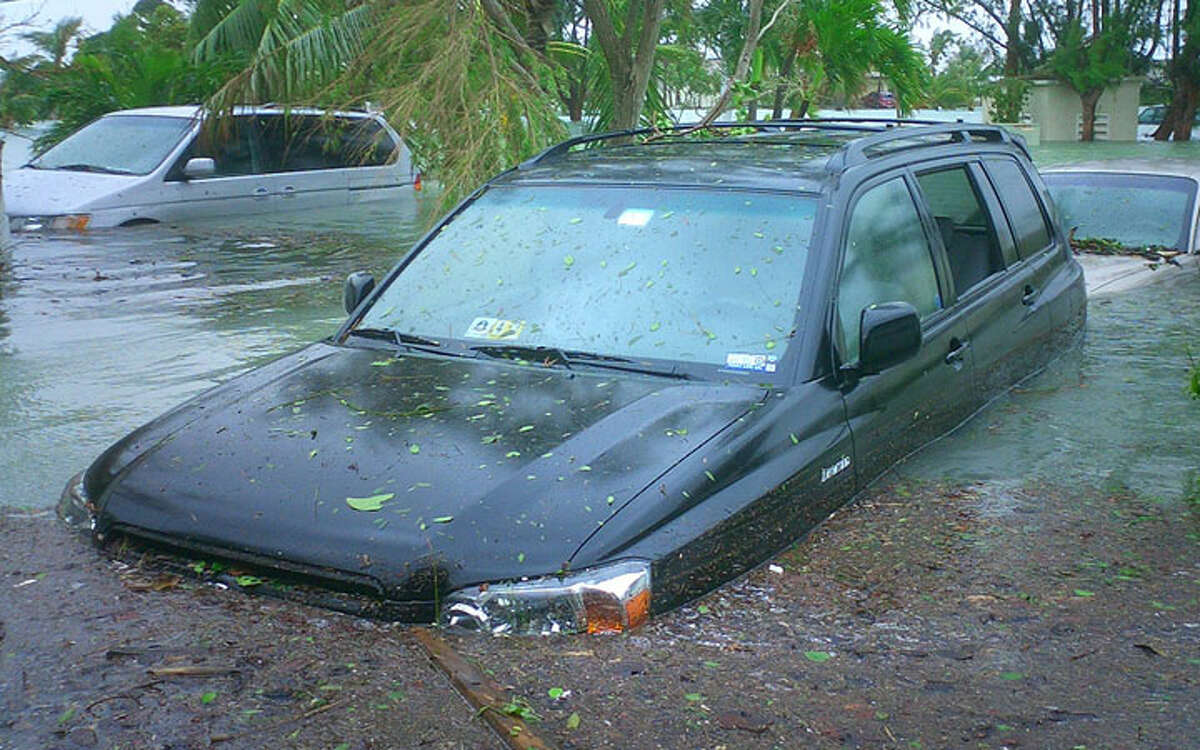 The next time a Superstorm Sandy-style emergency affects lower Fairfield County, emergency responders will have much more empirical information at their disposal, thanks to an updated Natural Hazard Mitigation Plan recently published by the Western Connecticut Council of Governments (WCCOG).
The plan, which was organized around the guidelines of the Federal Emergency Management Administration and Connecticut's Department of Emergency Management, seeks to reduce the negative impact from natural hazards, the council's regional planner, Robert Sachnin, said Monday, Feb. 23.
"The impact [of serious natural hazards] includes the loss of human life and property, as well as economic disruption. When local businesses are down, those impacts reverberate across the community through the businesses and into the residents themselves," he said.
Of the varied risks posed to several towns in the council of governments — Darien, Greenwich, New Canaan, Norwalk, Stamford, Weston, Westport, and Wilton — Mr. Sachnin said, a few came up time and time again.
"Our main goal was to identify the hazards of concern. This isn't a complete listing, but they include coastal and rivershed flooding, hurricanes and severe storms like nor'easters and low pressure systems, drought, extreme heat and cold, wind damage and downed power lines, and dam failure," he said.
The council's head planner said the organization gleaned these results from various sources, including previous publications, and input from municipal officials and public surveys.
"Now that we had a lay of the land with natural hazards, the next step was to conduct an impact assessment to determine the extent of a natural hazard's impact, the probability of an impact, and its magnitude," he said.
"From that, we developed mitigation strategies, which is just a fancy term for identifying techniques and opportunities to better safeguard against some of these impacts."
An example of a mitigation strategy, the planner said, was the construction of a seawall in a coastal community.
In Wilton specifically, a number of objectives from a 2011 mitigation plan have been met, while the new plan has added additional preparation ideas.
Of the "high priority" objectives from 2011, Wilton has completed 16.  Six additional objectives are perpetual.
For example, one of the perpetual objectives is to "ensure that Fire Station Two continues to serve western Wilton." The second is to analyze options for meeting the expansion needs of Fire Station Two, also known as the Marhoffer station, on Route 33.
On Wilton's natural hazard mitigation challenges, the new report says a big risk in town is that Popes Pond and South Norwalk Reservoir dams lack "dependable protocols to contact property owners in the event of a dam emergency."
It also points to regular flooding of the Silvermine River and Comstock Brook and tree debris resulting in street closures as some of the largest problems in town.
To read the full report on Wilton, and its surrounding towns, visit swrpa.org and click on Regional Planning. Members of the public are invited to comment on the plan up until March 6.