This is a carousel. Use Next and Previous buttons to navigate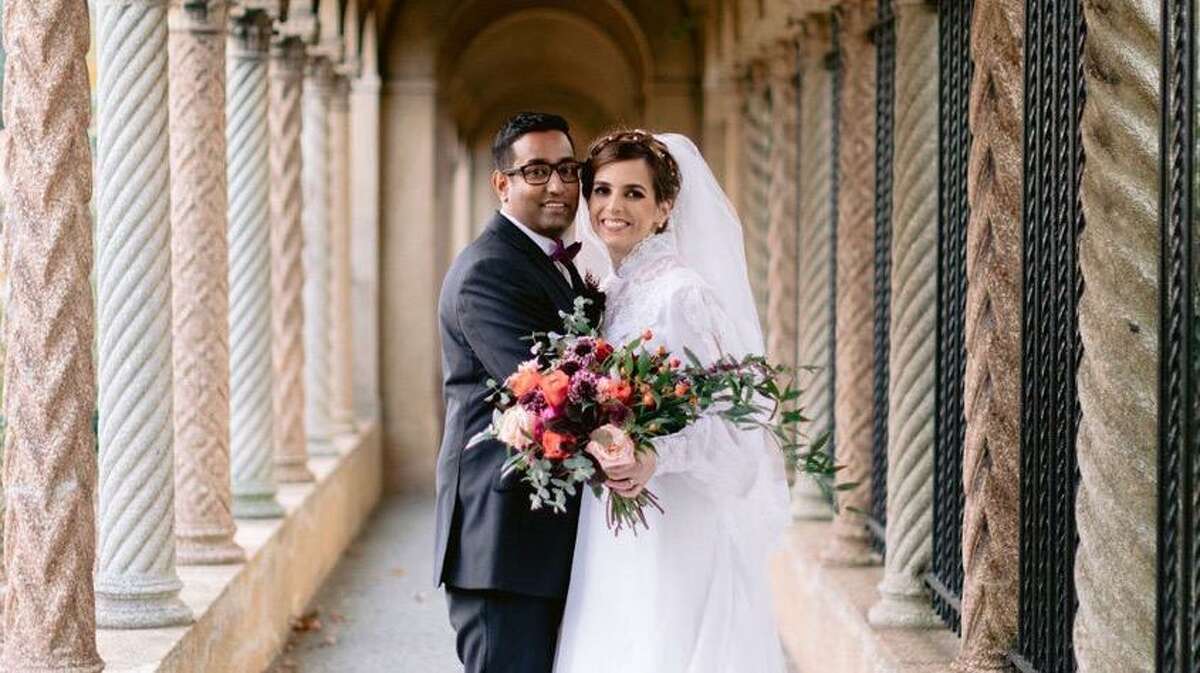 Virginia Erin Glass, daughter of Capt. and Mrs. William Glass Jr. of Wilton, was married to Neeraj Ughade, son of Dr. Suresh and the late Manisha Ughade of Nagpur, India, on Nov. 10. The Rev. Michelle Matthews of the Kingstowne Communion United Methodist Church officiated at the double-ring ceremony at St. Francis Hall in Washington, D.C.
Given in marriage by her father, the bride wore her mother's gown, a traditional white poly organza with a three-layer veil and long train. She carried a bouquet of vibrant fall flowers.