This is a carousel. Use Next and Previous buttons to navigate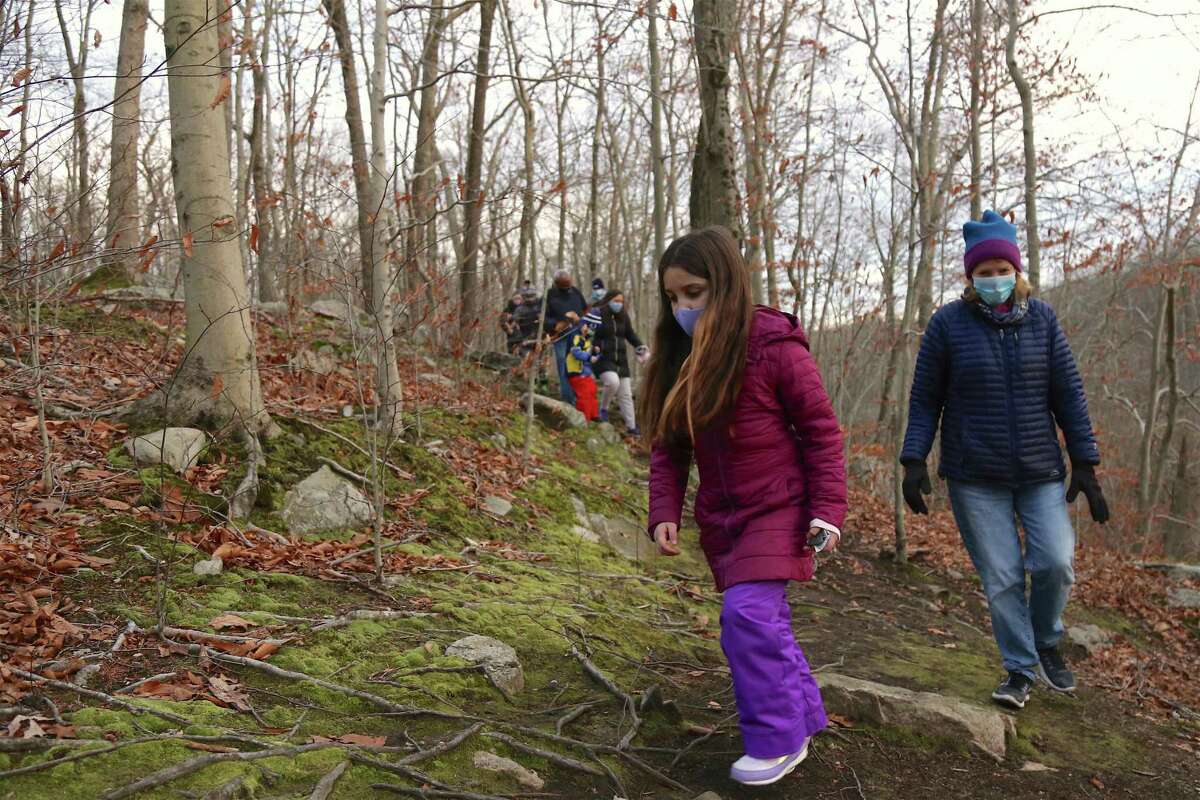 WILTON — It may seem like the earth is going dormant, but there are still many things to see and experience out in the woods.
That's why Sam Nunes, an environmental educator at Woodcock Nature Center, led a sunset hike on Nov. 19, covering a couple miles of trails as the daylight faded in the west.