This is a carousel. Use Next and Previous buttons to navigate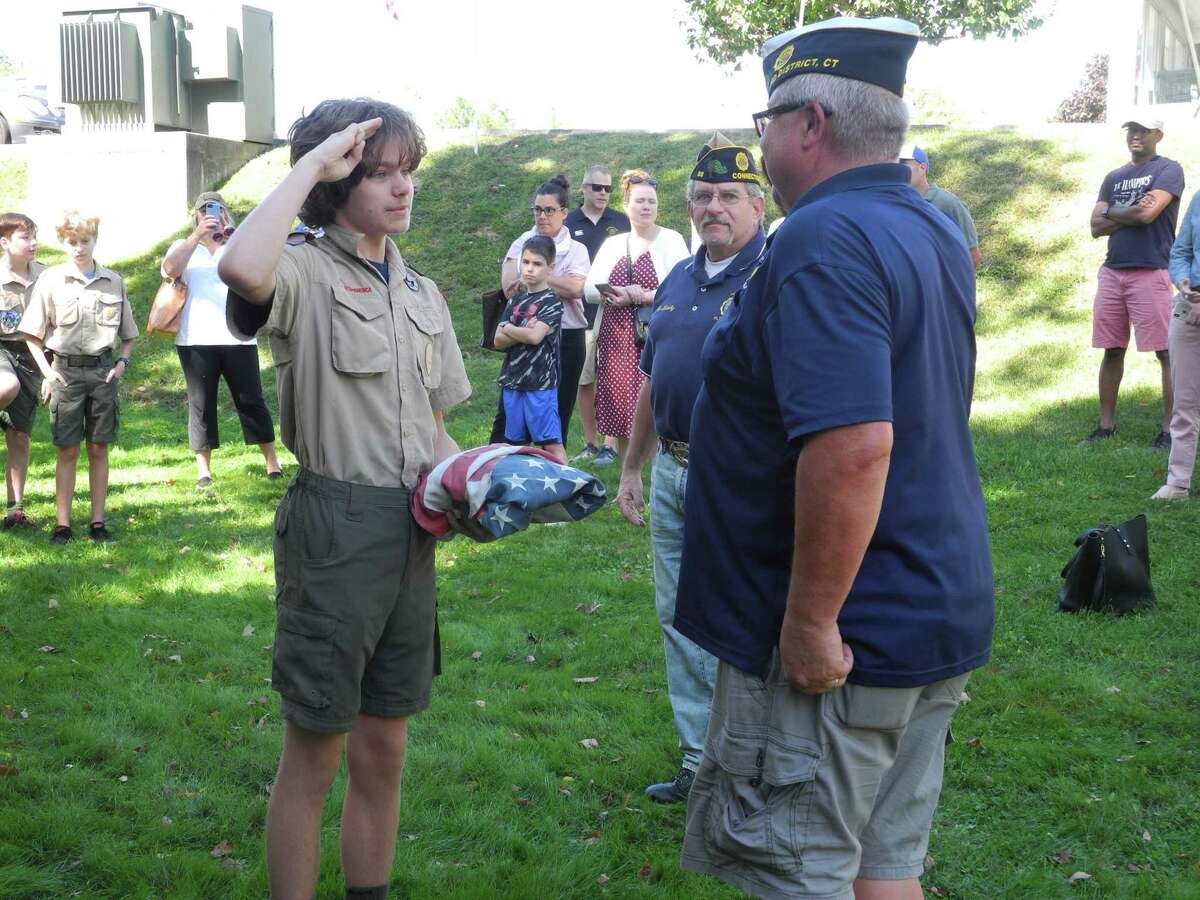 From the small to the tall, members of Wilton's scouting groups formed two lines at American Legion Post 86 on Sunday, and each in turn handed over an American flag to be burned at the veterans' annual flag retirement ceremony.
Daisies; members of Brownie Troops 50144, 50734, 50304 and 50056; members of Cub Scout Troop 22 and Boy Scout Troop 20 assisted members of the post in burning some of the 600 flags that were retired throughout the day.