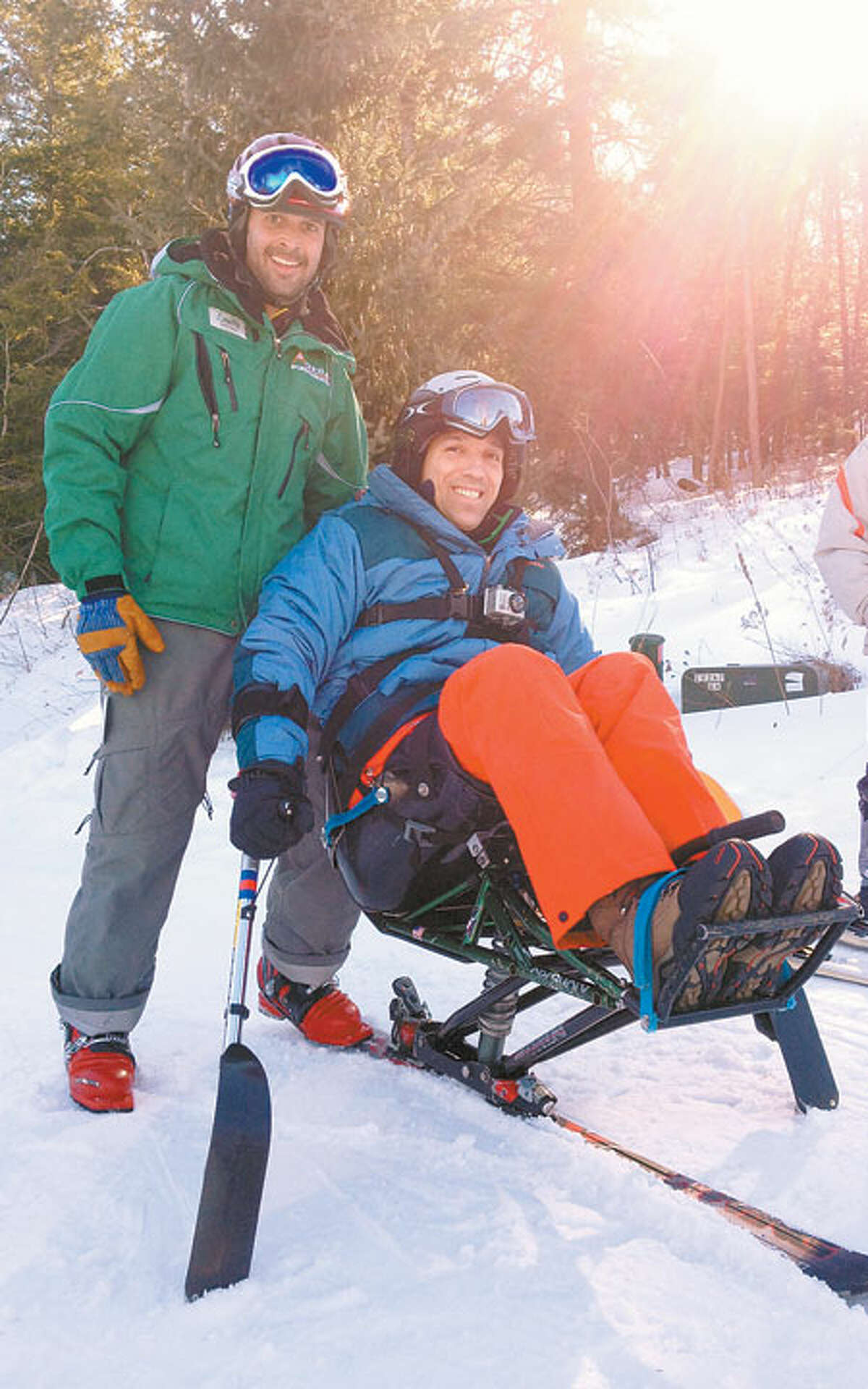 The Michael Gray Memorial Ski & Snowboard Race, which benefits the Adaptive Sports Foundation, will take place Saturday, March 7, in Windham, N.Y.
The event is named for Michael J. Gray Jr., of Wilton, who was a snowboard instructor with the Windham Mountain Snow Sports School, when he was tragically killed in a car accident. To honor his memory and dedication to snow sports, the Gray family started a memorial race. The proceeds are donated to the Adaptive Sports Foundation, an organization that offers disabled people the ability to enjoy the sport of skiing/snowboarding.
The day includes a discounted lift ticket, a fun race, and après ski and awards party.
At the event, the Gray family will host the Morales Family of Trumbull. Jose Morales, a father of three, was injured in a ladder accident in the summer of 2013. Left paralyzed from the waist down, he has now spent nine days on the slopes of Windham Mountain in a mono ski. Michael Gray's brother, Kevin, an Adaptive volunteer, will give Mr. Morales his 10th lesson. Mr. Morales hopes to compete in the Hartman Race for ASF.
Since 1984, the nonprofit Adaptive Sports Foundation has provided skiing and snowboarding, as well as summer sports, lessons to people with disabilities at Windham Mountain in Windham, N.Y. Each year, the foundation teams up with the Wounded Warrior Project and the New York City Fire Department to host permanently disabled veterans for a weekend of skiing and snowboarding.
For information on the event or to donate to the Morales family or the foundation, visit remembermichael.com or email grays@remembermichael.com. Those who purchase tickets are eligible to win prizes in the online auction, which opens March 6.