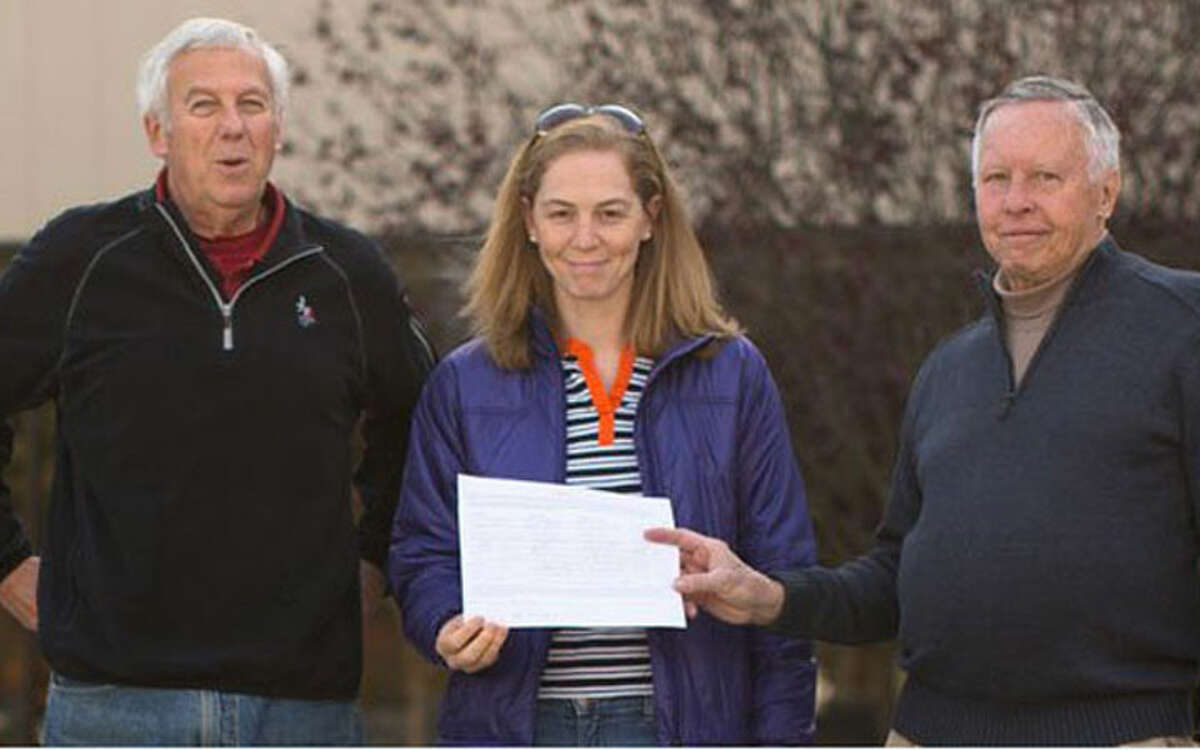 A new petition calling to halt renovations at the Miller-Driscoll school has almost reached the number of signatures needed to be presented to the town, said Sensible Wilton's president, Alex Ruskewich.
But the town's attorney, Ken Bernhard, said Sensible Wilton's arguments do not pan out.
Though the petition was released for signatures only Saturday, Mr. Ruskewich said turnout was "suprisingly large" at Comstock Community Center this weekend, where he and his group were stationed.
The petition being distributed by Sensible Wilton aims to prevent the town from moving forward with a $50-million renovation of the Miller-Driscoll school. The activist group says the renovation was approved in a vote tainted by inappropriate actions by town officials.
"We easily exceeded 200 signatures. I don't have a total count yet, but the number that we really need [before delivering the petition] is under 250. It was a pleasant surprise," Mr. Ruskewich said.
"We had a very positive response and I believe we will easily exceed the target we wanted to get by the end of this week," he added.
The local political activist said his group was especially happy at the turnout considering the event was set up in a fairly out-of-the-way location.
"It wasn't somewhere like the Village Market or Stop & Shop, where the people already have to be there," he said.
Mr. Bernhard, however, said by email Monday that Sensible Wilton is "using legal words in the press, which, when connected, don't describe any legal process that I recognize. I will have to wait until they submit the petition to see what they are proposing. However, my initial reaction to what the petitioners have said in the press and their use of the words 'ordinance, repeal, and resolution' is that it sounds tortured."
He also said he worries any petition that could revoke the town's ability to construct a new school would cause "legal chaos."
"The petitioners are naively underestimating the legal chaos and substantial expense that would ensue if the town were to renege on its commitments to the issued bonds and signed contracts," he wrote.
Sensible Wilton expects to deliver its new petition to the town clerk's office by next week.