This is a carousel. Use Next and Previous buttons to navigate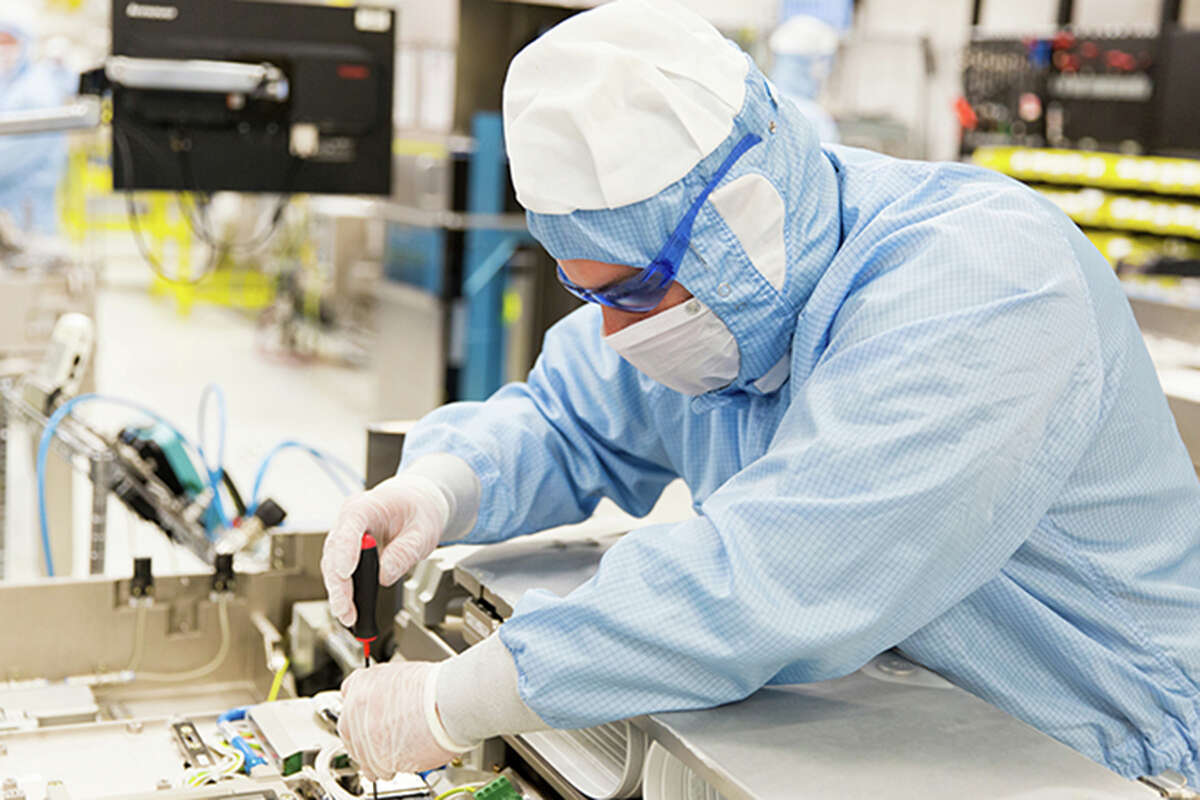 U.S. Sen. Chris Murphy (D-Conn.) named one of the world's leading manufacturers of chip-making equipment —ASML in Wilton — as this week's "Murphy's Monday Manufacturer." Founded in 1984, ASML sells its hardware and software solutions to all the world's leading chipmakers. ASML's design engineering and manufacturing facility here is one of its 60 offices in 16 countries. The local factory was acquired in 2001 and has more than a 45-year history in the optical lithography field.
In Wilton, ASML specializes in designing and manufacturing high-performance sensors, as well as highly sophisticated modules that operate at high speed and with high accuracy. The Wilton facility is also ASML's only in-house optics fabrication factory worldwide, and is a leader in designing and fabricating precision glass and ceramic structures used in ASML's chip imaging and measurement systems.