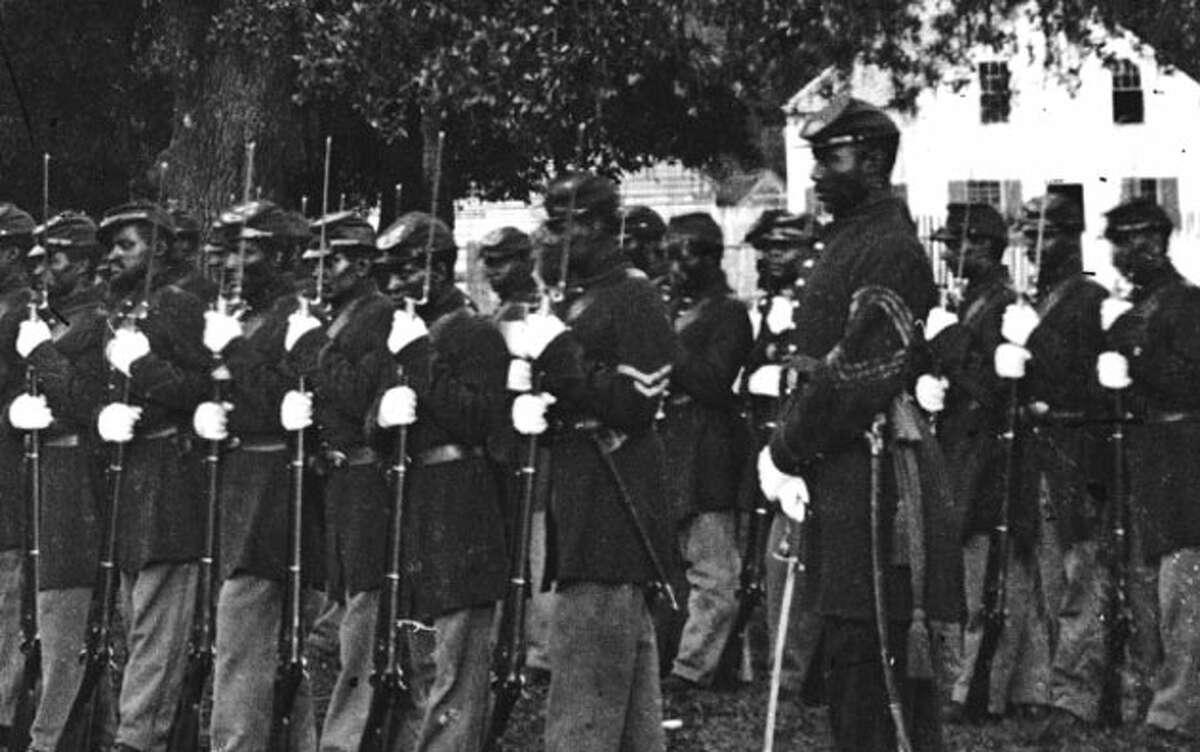 About a year after the 1861 outbreak of the Civil War, the United States government allowed African-Americans like Wiltonians Henry and Samuel Dullivan, George W. Robinson, John James King, and Sherman Roberts to enlist for Union Army service.
According to Wilton Bulletin founder and first editor G. Evans Hubbard's "History of Wilton" manuscript, the 29th Connecticut Infantry Regiment was established in 1863 and joined by the Dullivan brothers on Dec. 28, and Mr. Robinson on Jan. 5.
Mr. King and Mr. Roberts, both of whom had been enrolled as substitutes, were mustered into the 30th Colored Infantry Regiment in 1864, according to Mr. Hubbard. The regiment was later combined with other African-American regiments to form the 31st U.S. Colored Regiment as part of the IX Corps.
The regiment was part of the attacking force at the mine explosion in Petersburg, Va. — also known as the Battle of the Crater — on July 30, 1864, during which it lost 136 officers and men, according to Mr. Hubbard.
In 1865, the Civil War came to an end and slavery was abolished with the ratification of the 13th Amendment. Three years later, the 14th Amendment granted citizenship to former slaves, and in 1870 the 15th Amendment granted African-American men the right to vote.
On Sunday, Feb. 22, James Goodman, a history and creative writing professor at Rutgers University, will lead this year's third scholarly series installment — "Race Relations and Politics in the Gilded Age" — at the Wilton Library.
"When we talk about the Gilded Age, we tend to think of economic growth and political corruption in the North, railroads and stuff like that," said Mr. Goodman, "but my lecture is going to be about what was going on with race in the South."