This is a carousel. Use Next and Previous buttons to navigate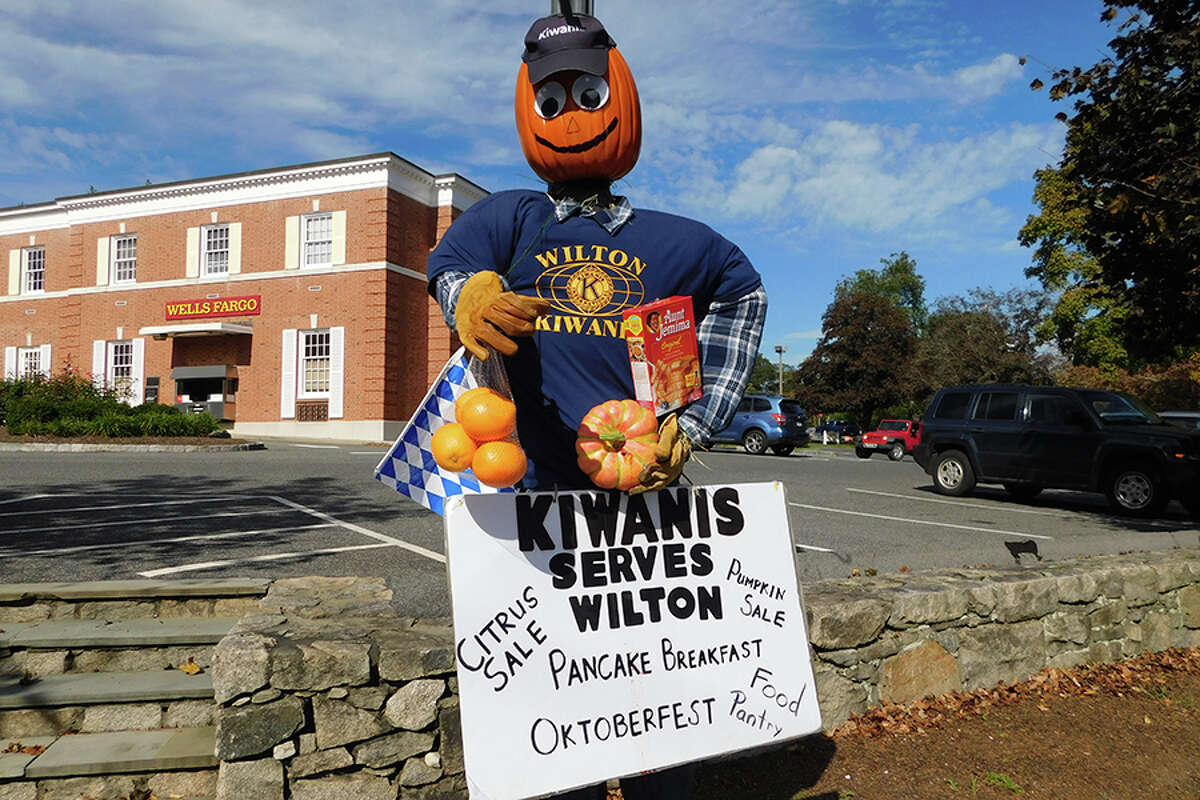 Kendra Baker photos
Wilton Center has been filled with more than 30 scarecrows made by Wilton residents, businesses, and organizations for this year's Scarecrow Fest, presented by the Wilton Chamber of Commerce.
The Scarecrow Fest is designed to enhance the chamber's upcoming Halloweekend events — the annual Pumpkin Parade + Trick-or-Treating on Saturday, Oct. 27, and Halloween Hustle 5K + Scarecrow Scamper on Sunday, Oct. 28.