This is a carousel. Use Next and Previous buttons to navigate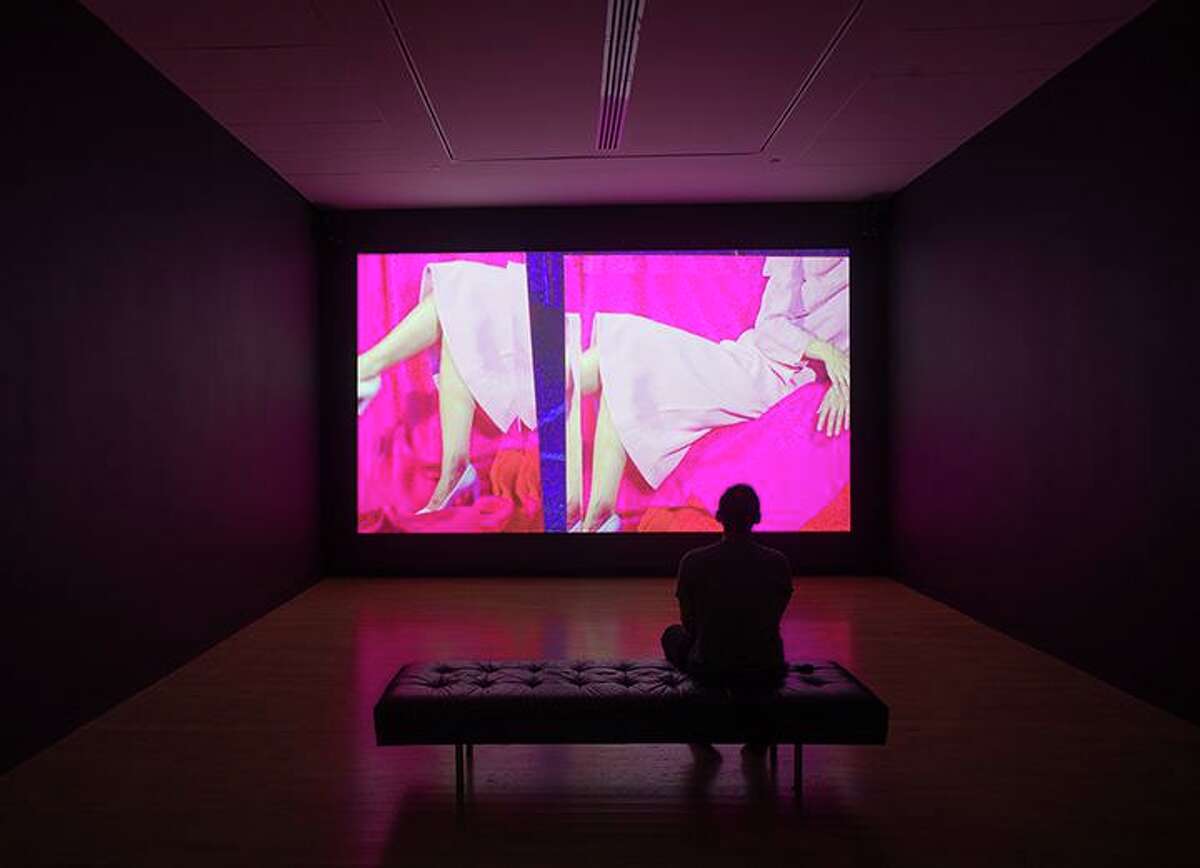 The walls are talking at the Aldrich Contemporary Art Museum in Ridgefield.
The artworks in the exhibition, "Sara Cwynar: Gilded Age," are in conversation with each other, examining color, stereotypes and beauty standards harvested from an oversaturation of messages we are bombarded with today. Images of Nefertiti, architectural landmarks, overly bright nail polish bottles and cosmetic samples are repeated and rearranged among various works, in collage-like layered creations that blend photography, installation and bookmaking with historical reference points and themes.