This is a carousel. Use Next and Previous buttons to navigate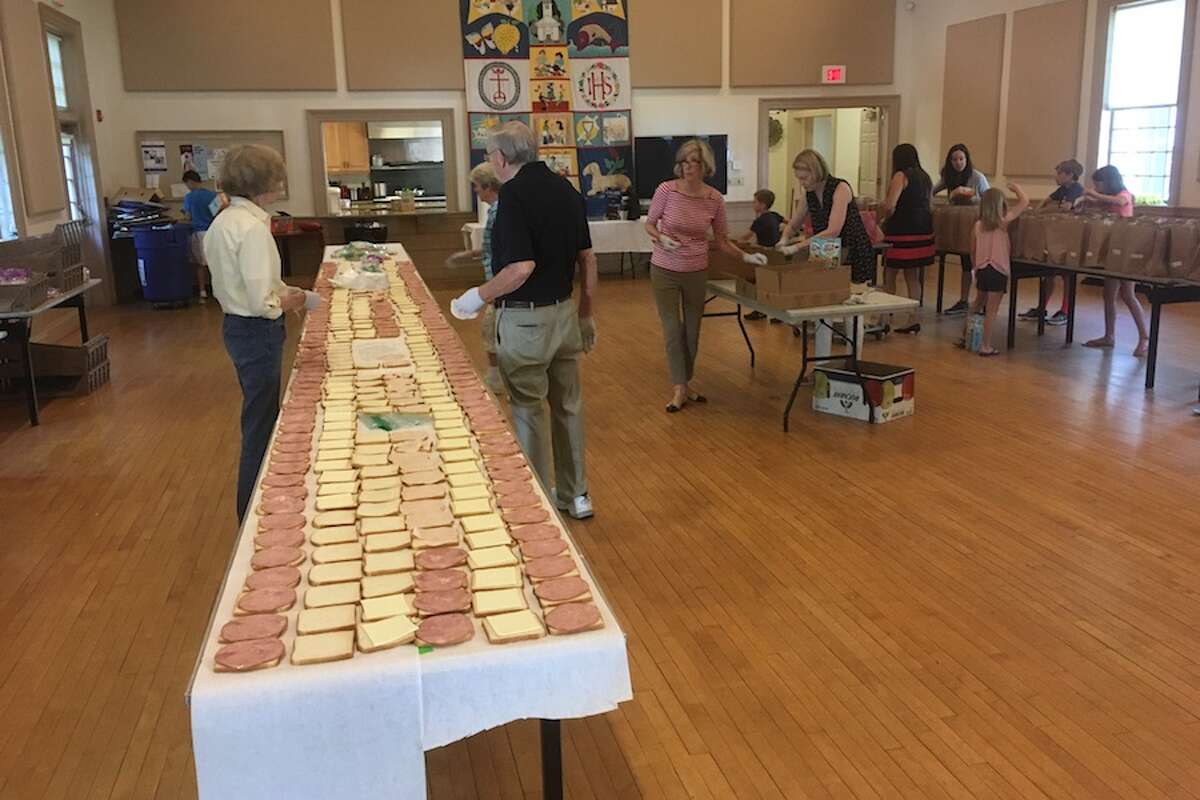 Students attending a summer program sponsored by the Bridgeport Rescue Mission will be eating breakfast and lunch this week courtesy of the Wilton Congregational Church.
Nine volunteers were at the church's Pilgrim Hall on Ridgefield Road Monday morning, June 25, putting together 230 ham and cheese sandwiches that were packed in brown paper bags with an apple, a bag of chips, a drink, and condiments. The bags were sealed with a sticker that said "Have a Blessed Day" with the name of the church.