This is a carousel. Use Next and Previous buttons to navigate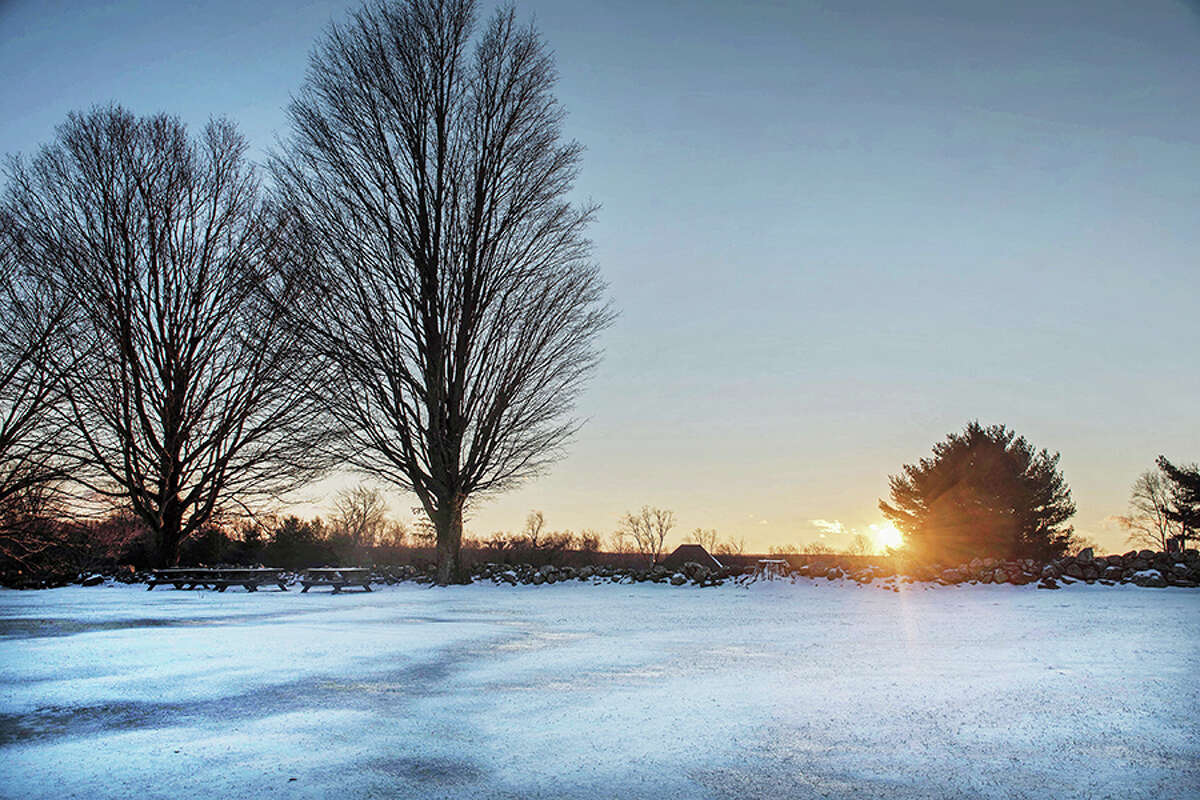 Bryan Haeffele photos
The weekend's storm left an air of solitude as the sun sets at Ambler Farm, highlighting farming's quiet time of year. Things will get busy soon, however, with a maple tree-tapping program in early February. Although trees were coated with ice, there were no power outages due to the storm and no road closures reported by police.