This is a carousel. Use Next and Previous buttons to navigate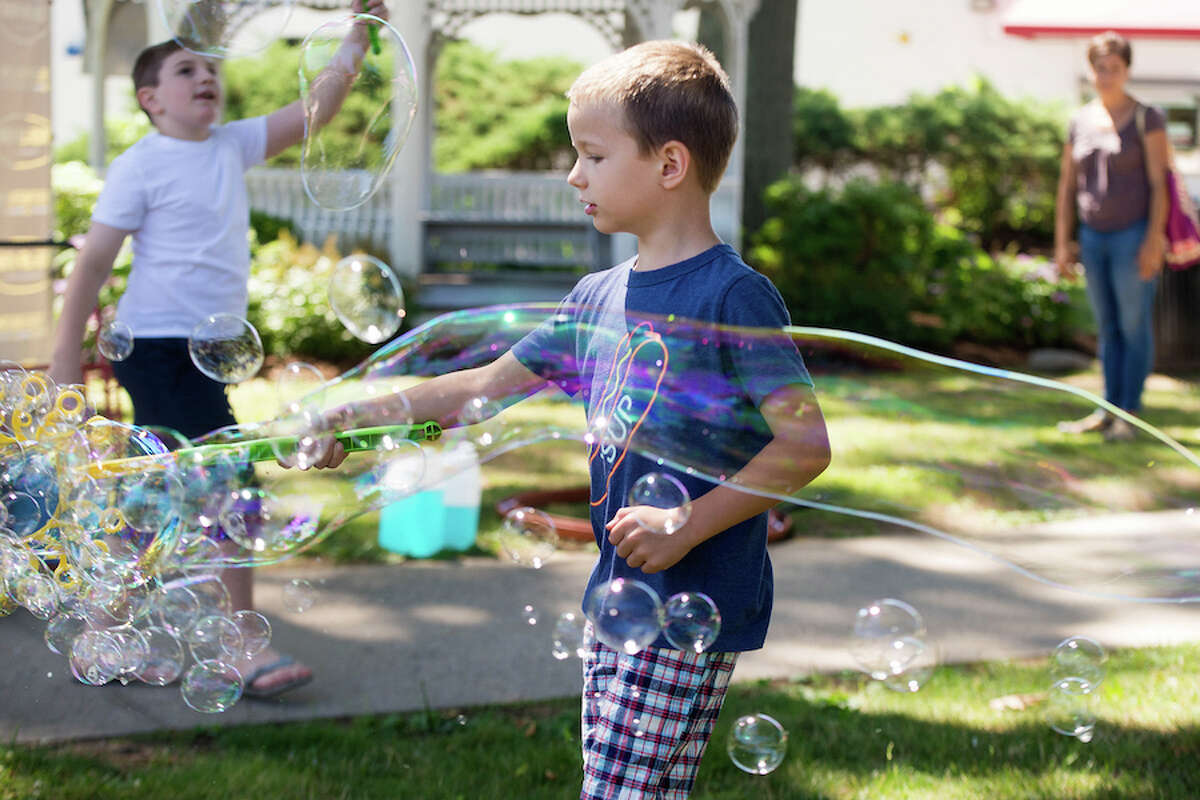 The Street Fair and Sidewalk Sale presented by the Wilton Chamber of Commerce drew hundreds to the center of town on Saturday, July 21. They came for the entertainment, the vendors, the food, the children's activities, and to spend a few hours strolling Old Ridgefield Road and beyond.
Vendors sold everything from jewelry to cutlery, clothing, spa treatments, and giant pillows. There were information booths from Wilton establishments like Fidelco, Pet Pantry, Walter Schalk, and Canine Company. Guiding Eyes brought its crowd-pleasing puppy kissing booth and the Painted Cookie had kids decorating their own treats. Wilton Library had people by the score perusing books, CDs, records, and movies.