This is a carousel. Use Next and Previous buttons to navigate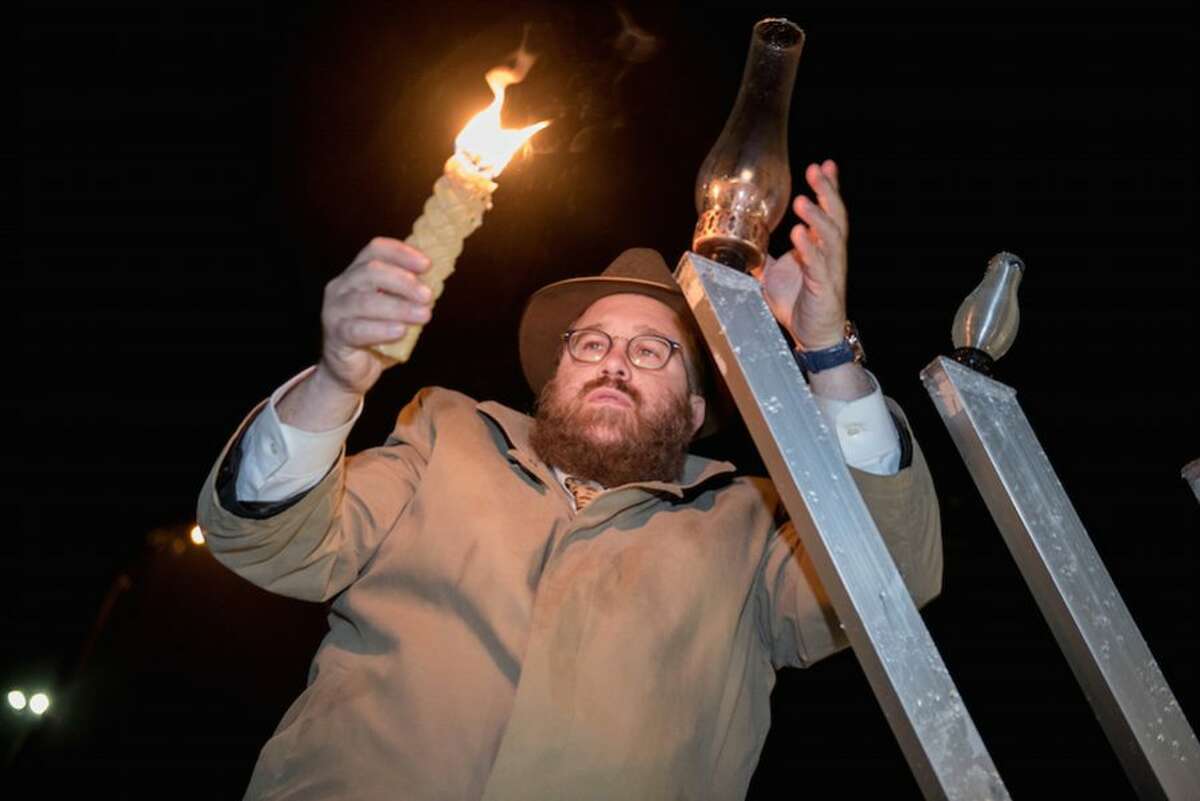 — Bryan Haeffele photos
The first candle of the menorah in Wilton Center was lit on the first night of Hanukkah, Sunday evening, Dec. 2. Rabbi Levi Stone of the Schneerson Center of Connecticut did the honors.
Hanukkah, the festival of lights, celebrates the victory of the Maccabees over the Greek Syrian oppressors in the land of Israel and the rededication of the Temple in Jerusalem with the lighting of the menorah. Although they had only one day's supply of olive oil it miraculously lasted eight full days until new oil was obtained. The menorah is a symbol of hope and freedom. Hanukkah is celebrated for eight consecutive days with the lighting of one candle the first night and increasing each night with an additional light until all eight are lit.
The Schneerson Center hosted several area menorah lightings. They featured live holiday music, chocolate gelt coins, dreidels and other holiday giveaways.