This is a carousel. Use Next and Previous buttons to navigate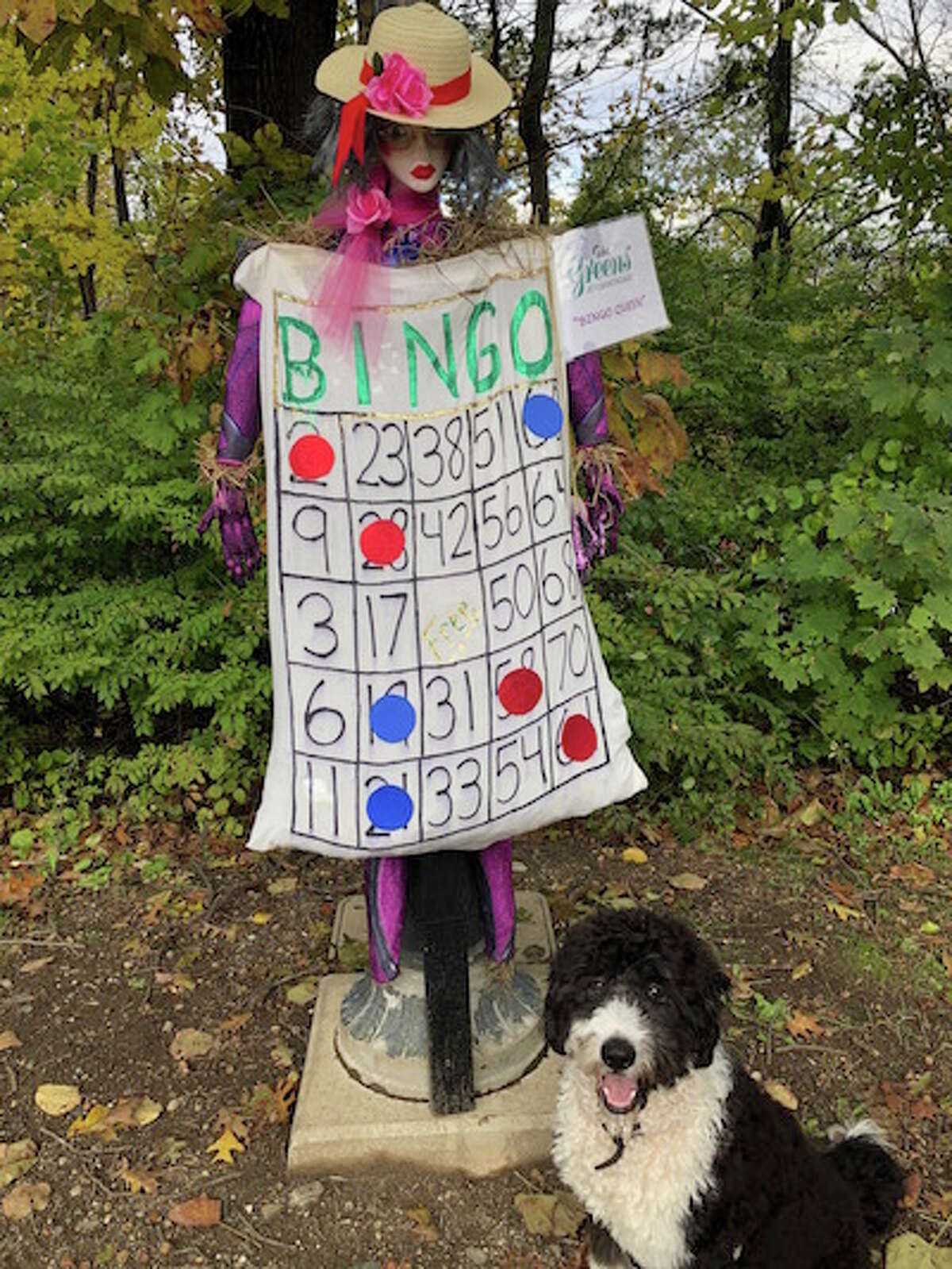 Stanley the Sheepadoodle puppy did not say how he feels about playing bingo, but he was happy to pose with the scarecrow created by The Greens at Cannondale. The 65-pound pup, who lives with his family in Boston — Stacie and Thomas (WHS Class of 2008) Milllas — spent the weekend with grand-pup-parents Steve and Diane Millas, who live on Washington Post Drive.
They took the Old English Sheepdog-Poodle mix to Wilton Center where everyone enjoyed the scarecrows and meeting other dogs and neighbors.