This is a carousel. Use Next and Previous buttons to navigate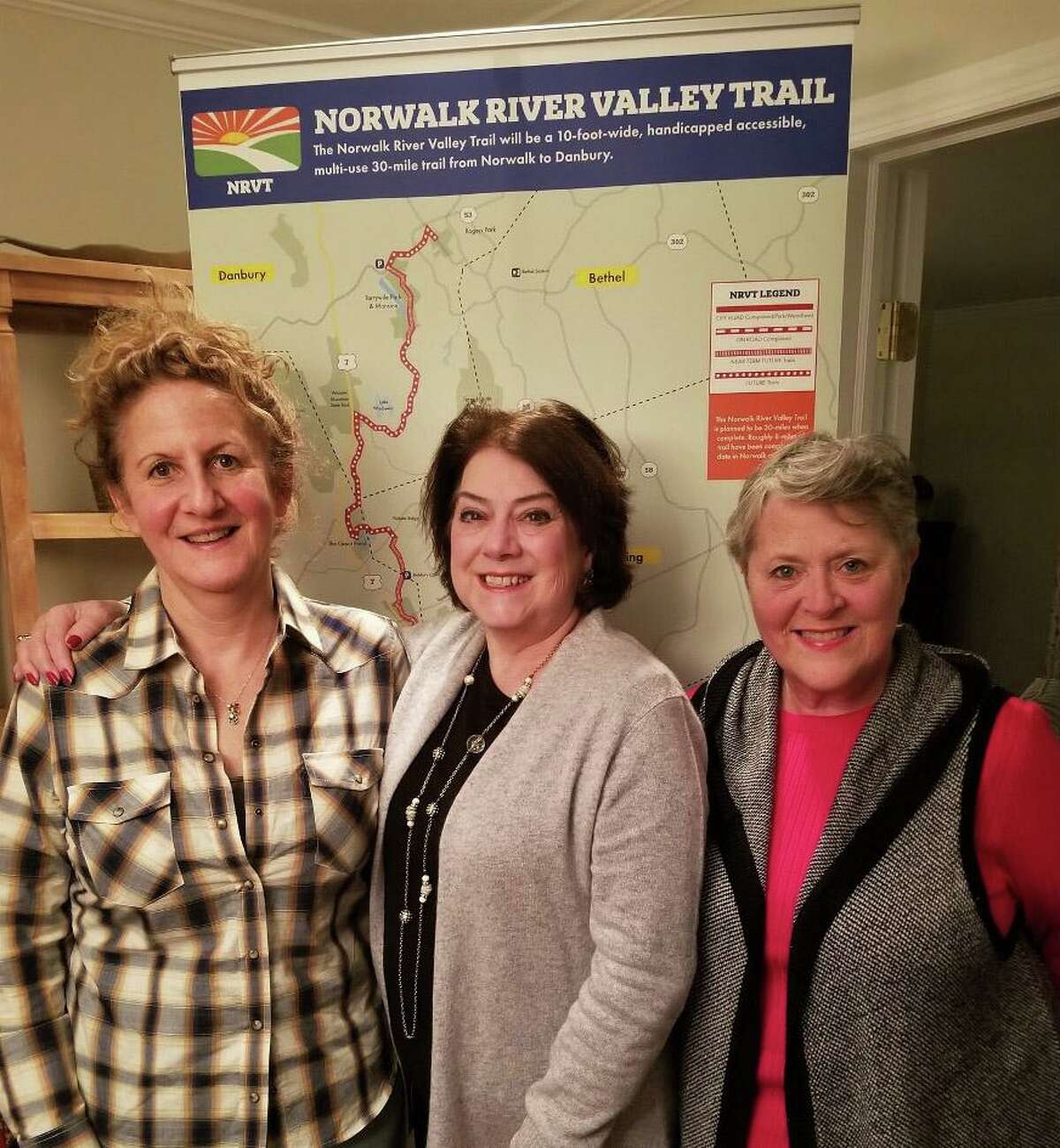 WILTON — Beth J. Merrill, a Norwalk resident, has taken over as executive director of the Norwalk River Valley Trail. She follows in the footsteps of Charlie Taney, the trail's first person in that position, who in turn has taken over as president of the Friends of Norwalk River Valley Trail from Pat Sesto.
Sesto, who lives in Ridgefield and was director of environmental affairs for 23 years in Wilton before leaving in 2015, is a founding member of the Friends of the NRVT. She stepped down last week. Taney, a Redding resident, joined the NRVT three years ago.