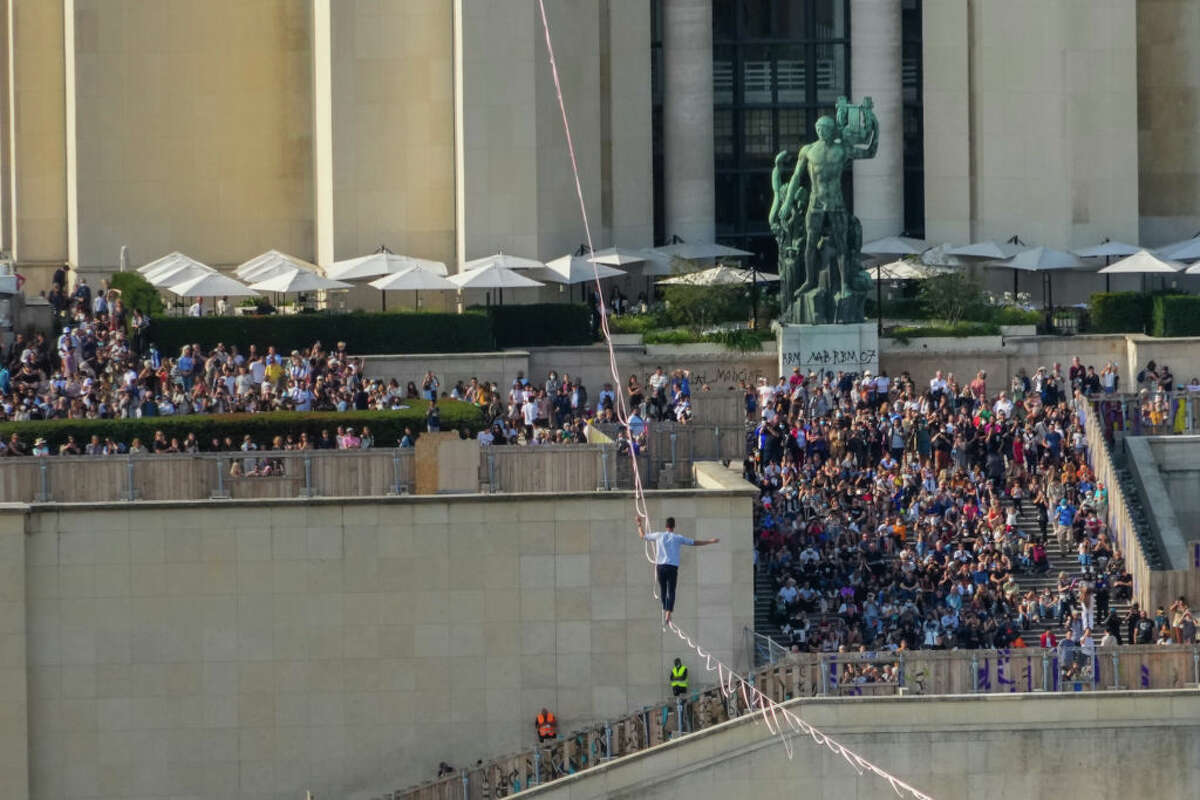 Lately, when it comes to iconic Parisian structures, the Arc de Triomphe has gotten plenty of publicity for its high-profile new wrapping courtesy of the artist mononymous artist Christo. But a recent daredevil feat serves as a good reminder not to count the Eiffel Tower out when it comes to unprecedented feats of skill and engineering. That's because Nathan Paulin spent part of September 18 crossing from the Eiffel Tower to the Chaillot Theatre via slackline, 200 feet above the River Seine.

That's a bold choice for a Saturday afternoon if ever there was one.

At The Washington Post, Monique Woo and Amanda Finnegan have more details on Paulin's feat, which — they write — was "the longest high-line crossing in a city." Paulin's walk encompassed 2,198 feet; he'd previously walked on a slackline between two skyscrapers elsewhere in the city, but that journey was a mere 1,673 feet.
A Reuters report on the crossing notes that Paulin was, as a child, afraid of heights. And while many people are able to overcome such fears as they age, it's worth mentioning that the vast majority of them do not do things like this. The Post notes that he "at some points laid and sat on the slackline," which is — full disclosure — giving me an anxiety attack as I type this.

Paulin's feats have taken him all over the globe, including a 2017 jaunt where he walked for 1,300 feet approximately 820 feet above the ground. The mind boggles at what he might do for an encore.