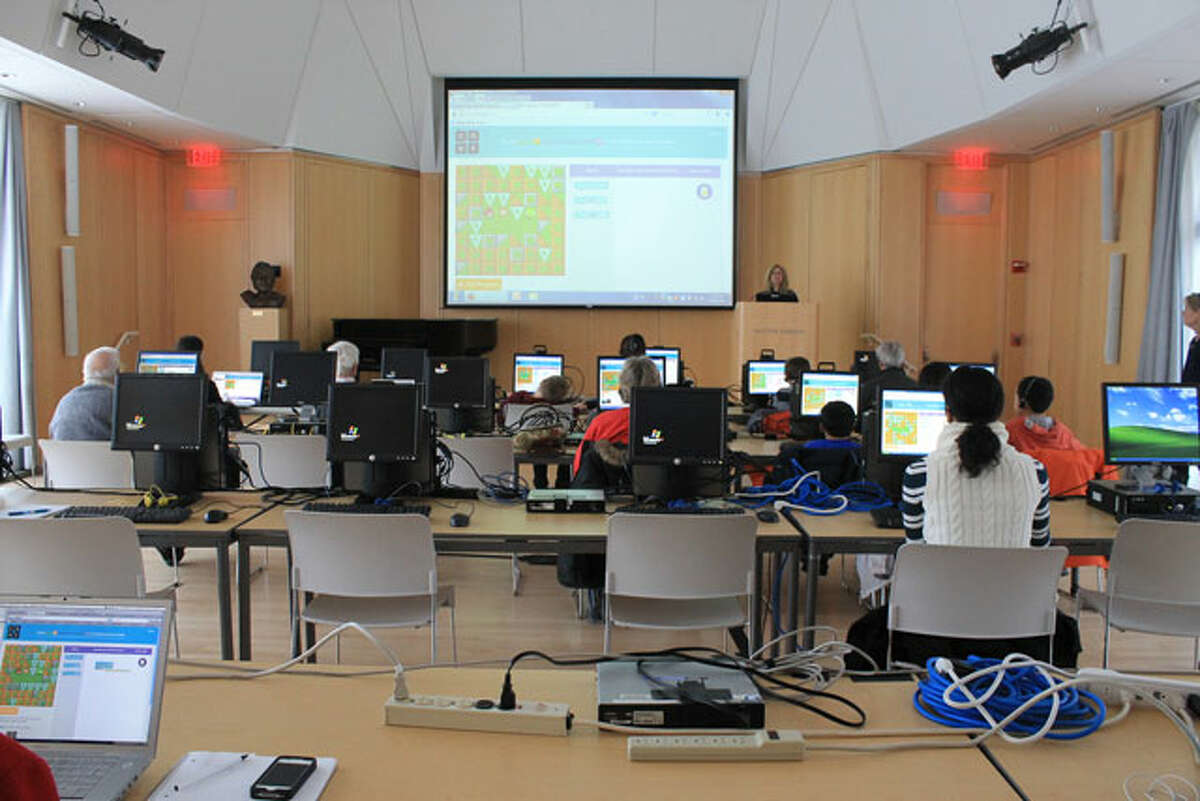 Wilton could be the home of the next Steve Jobs.
To that end, Wilton Library is inviting teens interested in technology and teamwork to join its new Young Makers Club.
"The goal is really to get a group of young adults who are interested in inventing, collaborating and adding a little bit of technology to their repertoire to work together or independently and create things," said Tracey Morgan, assistant teen librarian.
In preparation for the library's Innovation Station, Ms. Morgan said, she and members of the library "did an enormous amount of research" and attended various Makers fairs.
Ms. Morgan said the Makers fairs were where "the original introduction to the Young Makers Club arose."
The Wilton Library Young Makers Club is part of the national Young Makers Club, which was started in 2010 as a collaboration between Make, Pixar and Exploratorium.
Makers comprise a community of creative and technical people who help one another bring ideas to life. The Maker movement is all about innovation, invention, imagination, and creativity, and Maker clubs are growing all over the country and the world.
"This is really a national movement, so we are really excited to be participating in this right now," said Ms. Morgan, adding that 10 students had registered for the library's Young Makers Club as of Monday, Jan. 12.
As members of the club, students will work in the library's Innovation Station to design and create an open-ended project culminating in the opportunity to share and exhibit at a showcase event at the end of May. They will be introduced to 3D printing, soldering, Arduino, coding, electronic sewing, and other tinkering tools with the goal of creating their own self-directed projects, which can range from electronic wearables, interactive games and light-up jewelry to electronic gadgets, motorized design and musical instruments.
Ms. Morgan said "some very talented mentors" from the Fairfield County area will help the students with their different projects — "whether they need help with micro-controllers or coding or any other electronic devices."
The mentors are from a network of Makers in the area who "really like to invent things, design things, tinker with things, and generally have a little bit of background with all different aspects of STEM technology," said Ms. Morgan, who will also work with, encourage and share her own skills with the club.
"My hope is that we will be able to inspire students and they'll be able to inspire each other. There's nothing better than a young person's mind and their perspective on the way things work or what they would like to make," said Ms. Morgan.
"I hope there's a lot of sharing and a lot of productivity that arises. I think people are going to see, over the next few months, some pretty interesting projects unwinding in the Innovation Station."
The Wilton Library Young Makers Club is open to teens in grades seven to 11 and will meet every Wednesday from 4 to 6, beginning Jan. 28 and ending May 30. Registration for the club is required.
Information and registration: wiltonlibrary.org or 203-762-3950.