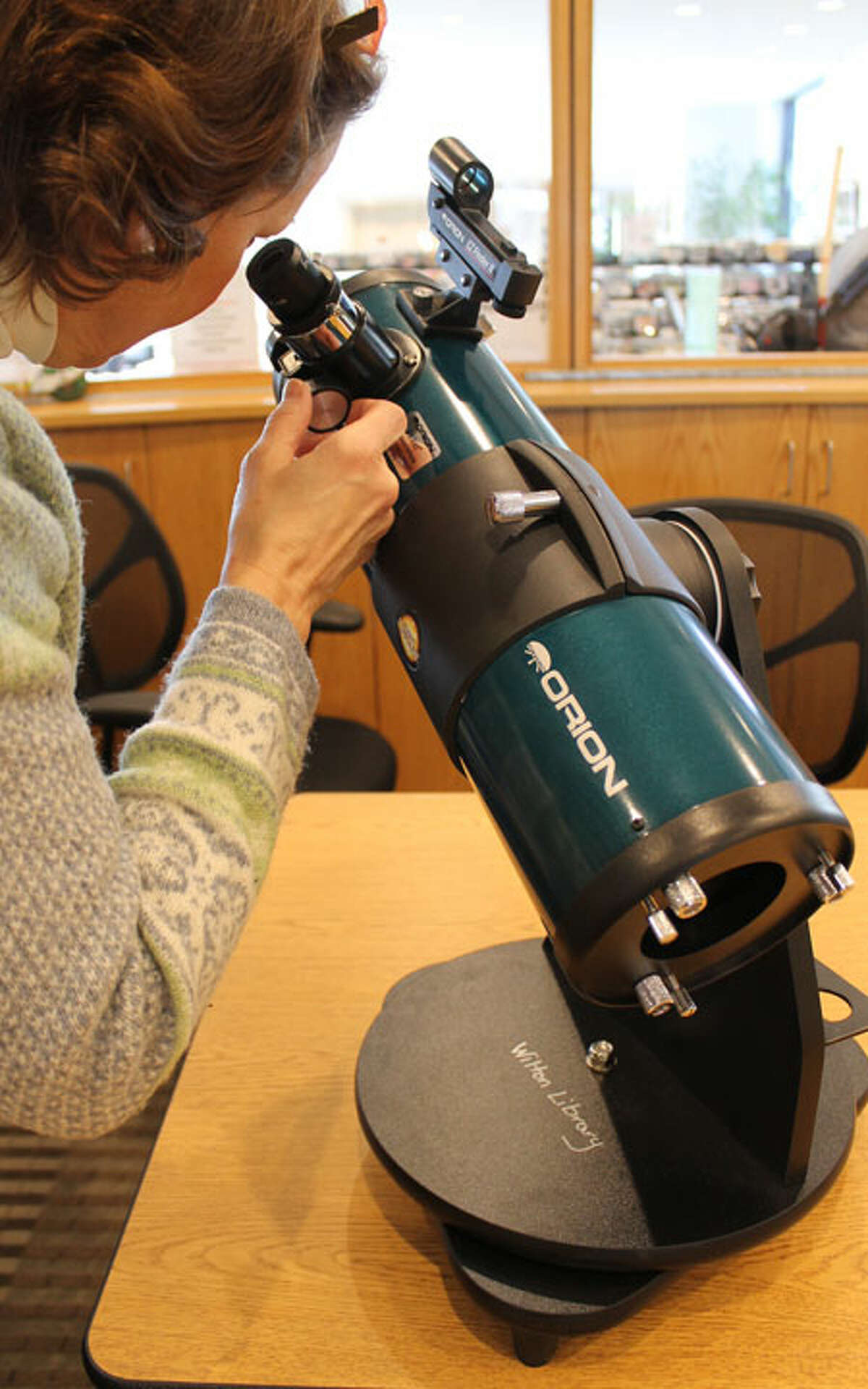 Coming at an opportune time to view the Big Dipper, Leo the Lion, Bootes the Herdsman and many more constellations is Wilton Library's new lending telescope.
The newest offering from Wilton Library's Innovation Station maker space is an Orion 10015 Starblast 4.5 Astro Reflector Telescope, made possible by the Amadeo Family Fund.
The telescope may be borrowed free of charge by any adult Connecticut library card holder for a week at a time. It comes with:


Two telescope eyepieces;


Binoculars;


Three books;


A night sky fold-out;


An LED light on a lanyard;


A Planisphere.