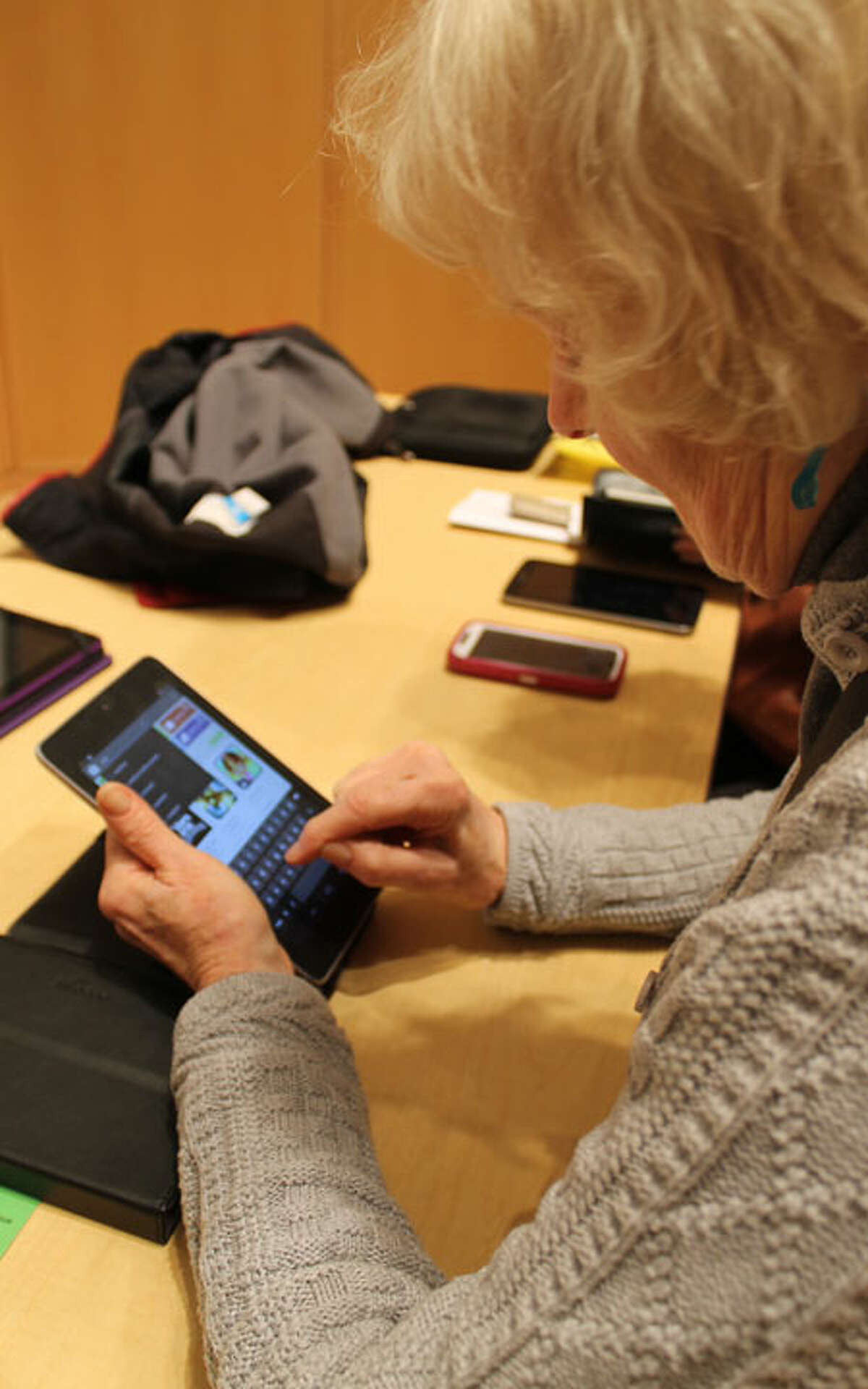 With more and more people bringing more and more electronic devices to Wilton Library, the library will upgrade its wi-fi system beginning with the installation of equipment on Tuesday, April 7.
The day is being called Unplugged Day because it means just that — computers, the Internet, the catalog and printers will not be available to the public or the staff. The website also will not be operational as it is part of the network system.
The result will be an improved system allowing more people to connect their three to five devices such as phones, tablets, and laptops — with no dead zones — they bring into the library on a daily basis.
"Over the years we have patched and linked disparate wi-fi systems together as public demand increased, putting a strain on the overall system and users' patience, said Mary Anne Franco, assistant director of technology and training for Wilton Library. "This new installation will provide us and the public with a solid, unified approach giving better and more access to everyone."
Elaine Tai-Lauria, executive director of the library said the system offers certain safety aspects as well. "As a safe haven for the community, we will even have connectivity available to us in our Book Cellar basement — a place that we have already used a few times when we had tornado warnings.  Now we'll be able to connect to outside emergency services to find 'all-clear' notices."
"Unplugged Day" gives people a chance to enjoy reading books, magazines or newspapers, spend time on a jigsaw puzzle that is always set up in the reading area, or view the colorful paintings of Carlos Hernández Chávez, the library's April art exhibition. Patrons will be able to check out items, however, they will not be able to pick up or place holds, or search the catalog. They are reminded to bring their Wilton Library cards because staff will not be able to look up their records during the upgrade.
Information:wiltonlibrary.org or call Mary Anne Franco at 203-762-3950, ext. 210.