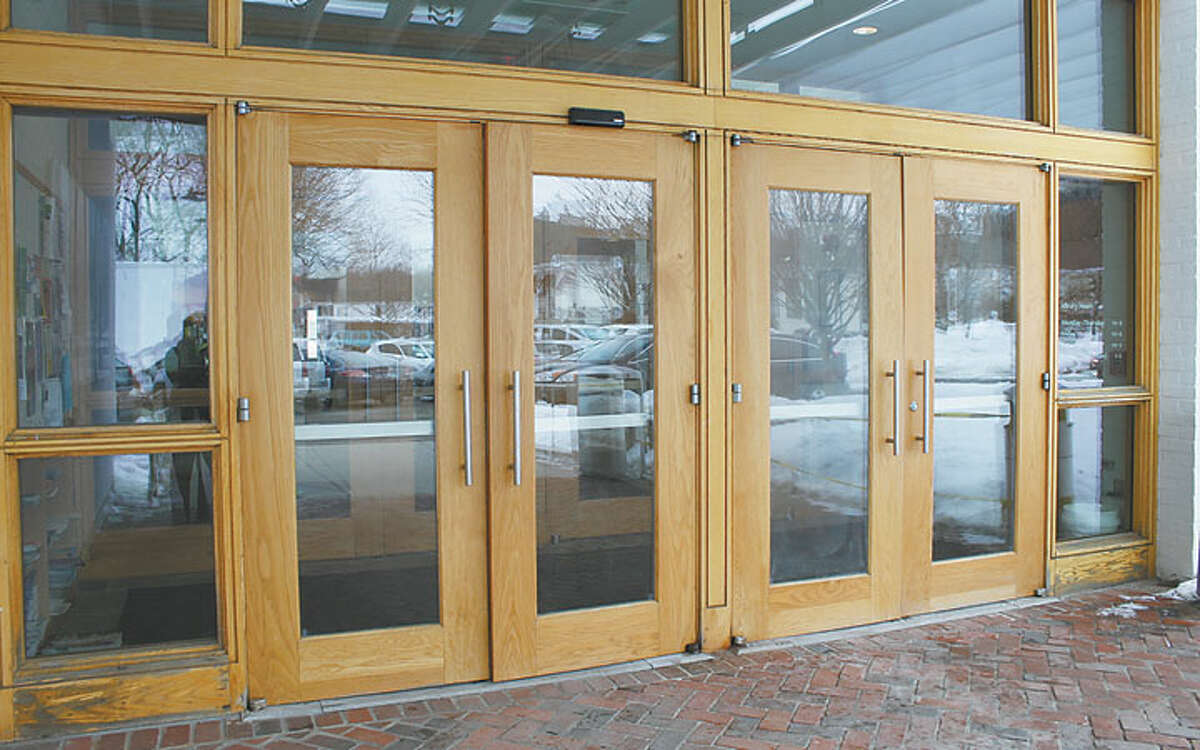 Wilton Library patrons reaching for the familiar front doors this week will find they have to use a side entrance. The library is sprucing up its face with a set of new front doors  beginning Wednesday, March 4. Installation should take about a week. Patrons will be re-directed to another set of doors further down the parking lot toward Old Ridgefield Road.
"The original doors have taken a beating over 10 years of harsh New England winters," said Bob Correa, the library's building operations and security manager. "We've tried to adjust and repair them after each season but the weather has taken its toll on them."
The new doors will not alter the library's entryway very much, Mr. Correa said. "We worked very hard to maintain the same look as the original doors so that the integrity of the modernist architecture remains but the functionality will be much improved."
The library front entrance will be closed on March 4 so the original doors can be dismantled.  Over the course of the week, the new exterior doors will be installed and patrons will be able to use one side or the other in the front entrance during the installation.
As usual during library hours, the drive-thru window on Godfrey Place is available to drop off or pick up materials. The blue book bins in both parking lots are available 24/7 for patrons to drop their books, CDs, and DVDs.
Information: 203-762-3950, ext. 213.