This is a carousel. Use Next and Previous buttons to navigate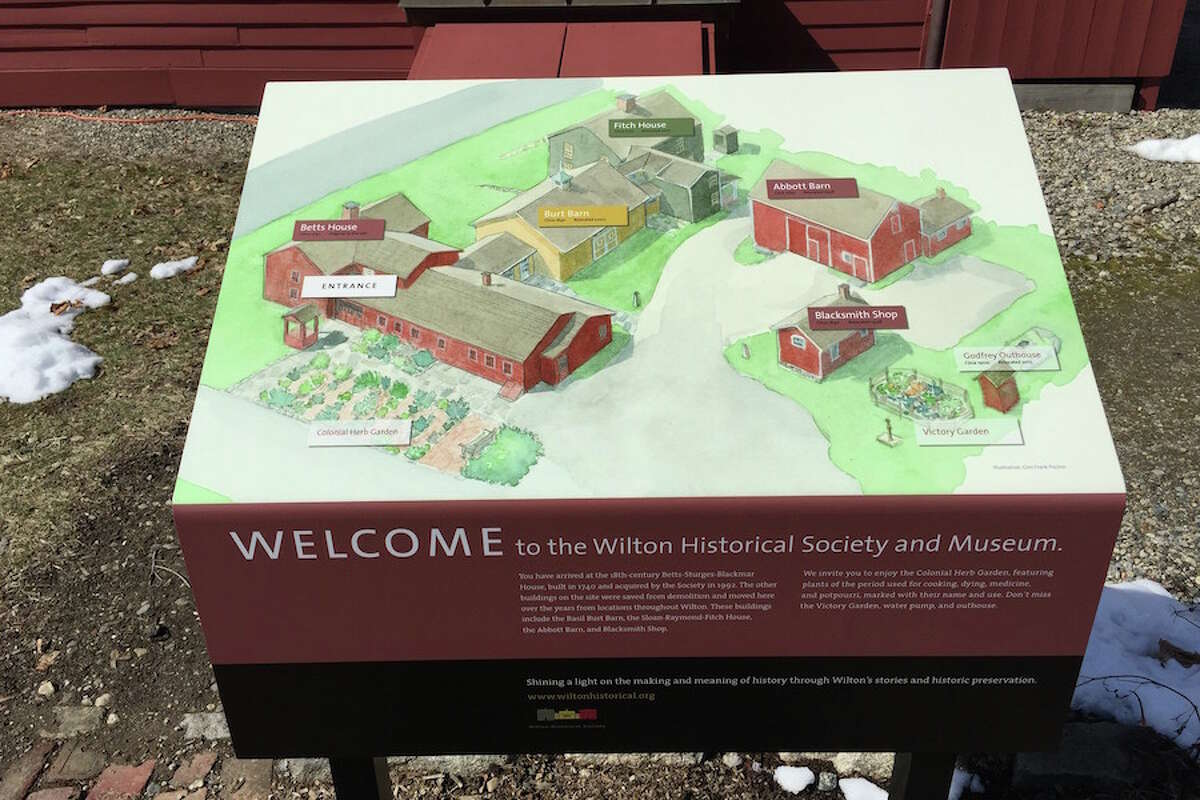 In a continuing effort to improve the Wilton Historical Society's visitor experience, discreet "wayfinding" signs and a map of the site have been added to the museum complex at 224 Danbury Road. Among the signs lacking: an entrance sign at the Betts House, and identification of the primary buildings.
The signs were paid for in part by a $5,000 matching grant from CT Humanities. They were designed by Wilton designers Pamela Hovland and Gini Frank Fischer. The project was begun in 2017, and the last signs were installed in February.