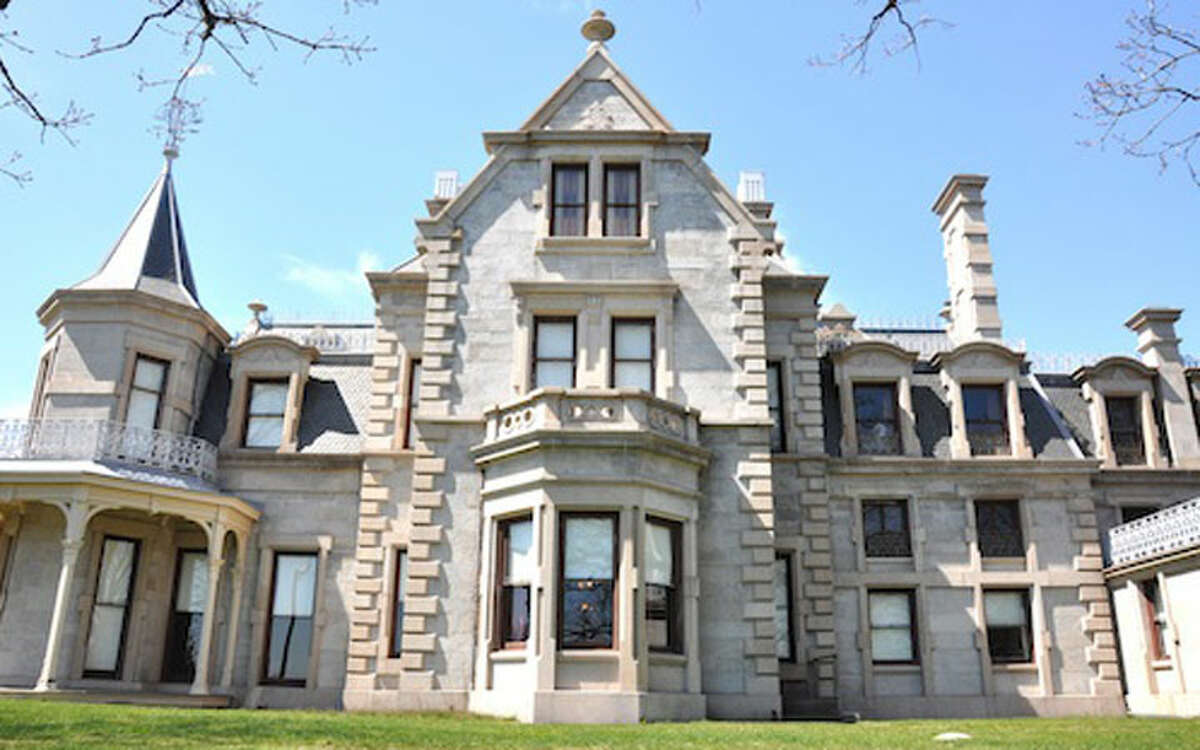 Fans of the scholarly series on The Gilded Age presented by Wilton Library and the Wilton Historical Society may want to check out a new exhibition at the nearby Lockwood-Mathews Mansion Museum in Norwalk. The museum has opened its newly restored Gilded Age conservatory, featuring a ribbed half-glass dome and Minton tiles. Filled with an installation of silk plants, it provides a look at how the original owners of the mansion regarded the plant world.
The exhibition is called Tropical Luxuriance: The Mansion's Conservatory, 1868 to 1880, and it includes guided tours that showcase the decorative botanical details of architect Detlef Lienau's original mansion design and displays of selected artifacts throughout the museum including dresses, fashion accessories, silver, ceramics, books, and more, with motifs inspired by flora and fauna.
The show runs from April 8 through Jan. 6, 2016. Information: 203-838-9799 or lockwoodmathewsmansion.com.