This is a carousel. Use Next and Previous buttons to navigate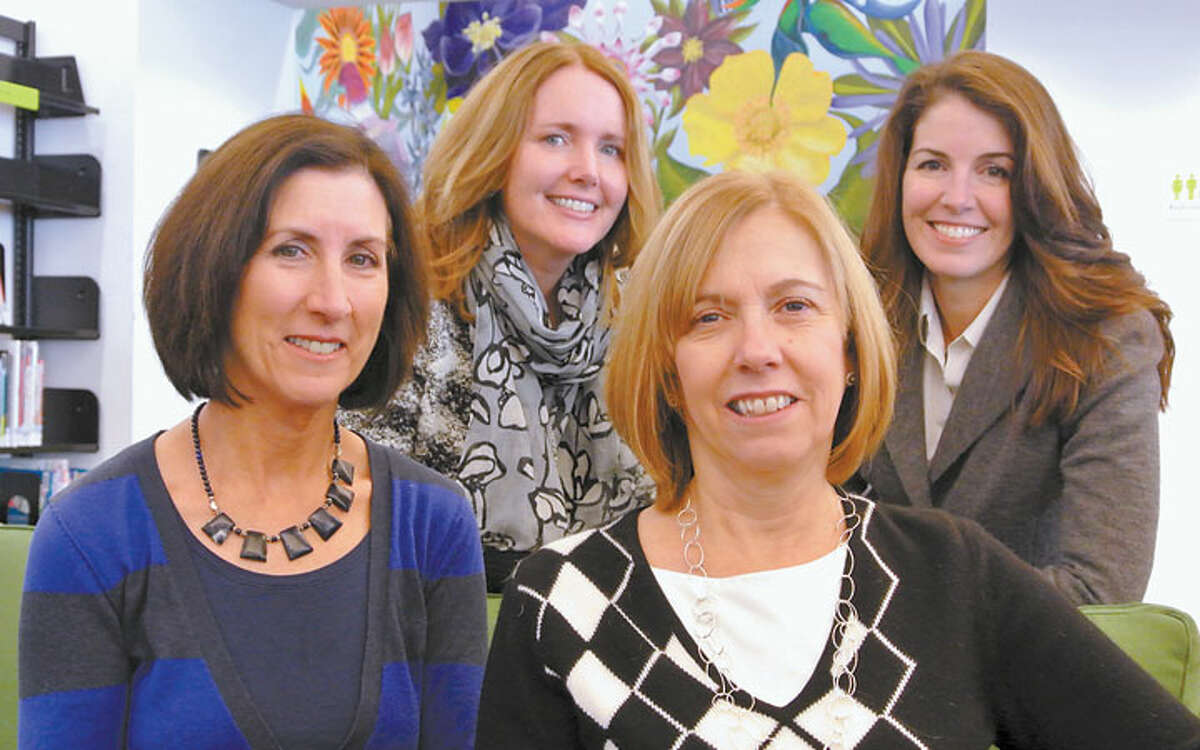 By the time the Wilton Woman's Club's annual Fashion for FUNdraising takes place on Thursday, April 2, the color on everyone's mind won't be white. For those at the show it will be lavender, the color theme for the decorations and party favor attendees will find when they arrive at Rolling Hills Country Club on Hurlbutt Street for the event that runs from 11 to 1:30.
The annual show — this is its eighth year — is a fund-raiser for three worthy charities, but it is also the opening event of the Wilton spring social season, and after a particularly difficult winter many people will be looking forward to it, including the club members who are planning it: fashion show chairwomen Tricia King and Kathy Anderson, philanthropy co-chair Pat Hoeg, and fashion show publicity co-chair Andrea Bates.
"This is a very nice gathering after a long winter," said Ms. King. "It brings women together from various parts of town, people who haven't seen one another for a while."
"You can tell everyone's been cooped up," Ms. Anderson added.
The centerpiece will be a runway show of spring fashions from Lord & Taylor department store, ranging from casual to elegant. This year's fashion themes are perfect pastels, pretty polka dots and checks, the shift (the silhouette for spring 2015), seasonless suede, and luxe fabrics, high detail, and elegant embellishments. Coordinating the fashions with Lord & Taylor is club member Dianne de Witt.
The models are all club members, some new to the show and some returning. They won't be showing off just the fashions, however. Both the Steven Mancini Salon in Wilton and Studio D Hair Salon in South Norwalk are sending stylists to do the models' hair, and Lord & Taylor is sending makeup artists. Club member Shirin Dorn will accessorize the models with Stella & Dot jewelry. In addition, she will donate any commissions from jewelry sales at the show to the club.
Dozens of Wilton and area businesses have donated goods or services for themed baskets that will be raffled. Many of them are small businesses and home businesses run by women. They include Anytime Fitness, B Chic, Barre Studio, Café Ruche, Comprehensive Nutrition, Dermage Aesthetic Center & Spa, Doncaster for Women of Distinction, Fork, Knife, Spoon Cooking, Four Seasons Racquet Club, Fraiche Hair Salon, Frock and Frill, Good Morning Nails & Spa, Hello Yoga, Lace Affaire, Luca Ristorante Italiano, Market to Table, Mint Nail and Spa, The Painted Cookie, Pastiche Custom Perfume, Personal Training Professionals, Regency Limousine, Renaissance Beauty, River Road Gallery, Signature Style, Sis Boom, Snappy Gator, Sun Spa and Nails, Vagabond's Daughter, Village Market, Wilton Family Eye Care, Wilton Hardware, and Wilton YMCA.
There will also be a silent auction with such items as airline tickets, limousine services, jewelry, and more, as well as a giving tree with items that may be donated to the benefiting charities.
Photographer Emma Whitaker of Wilton will be snapping pictures of attendees during the event. And those who admire the orchid centerpieces may purchase them to take home.
The show's sponsors are Patriot National Bank and M&M Construction. Admission is $65, which includes lunch and the show. Registration is online at wiltonwomansclub.org. Follow the links on the homepage.