This is a carousel. Use Next and Previous buttons to navigate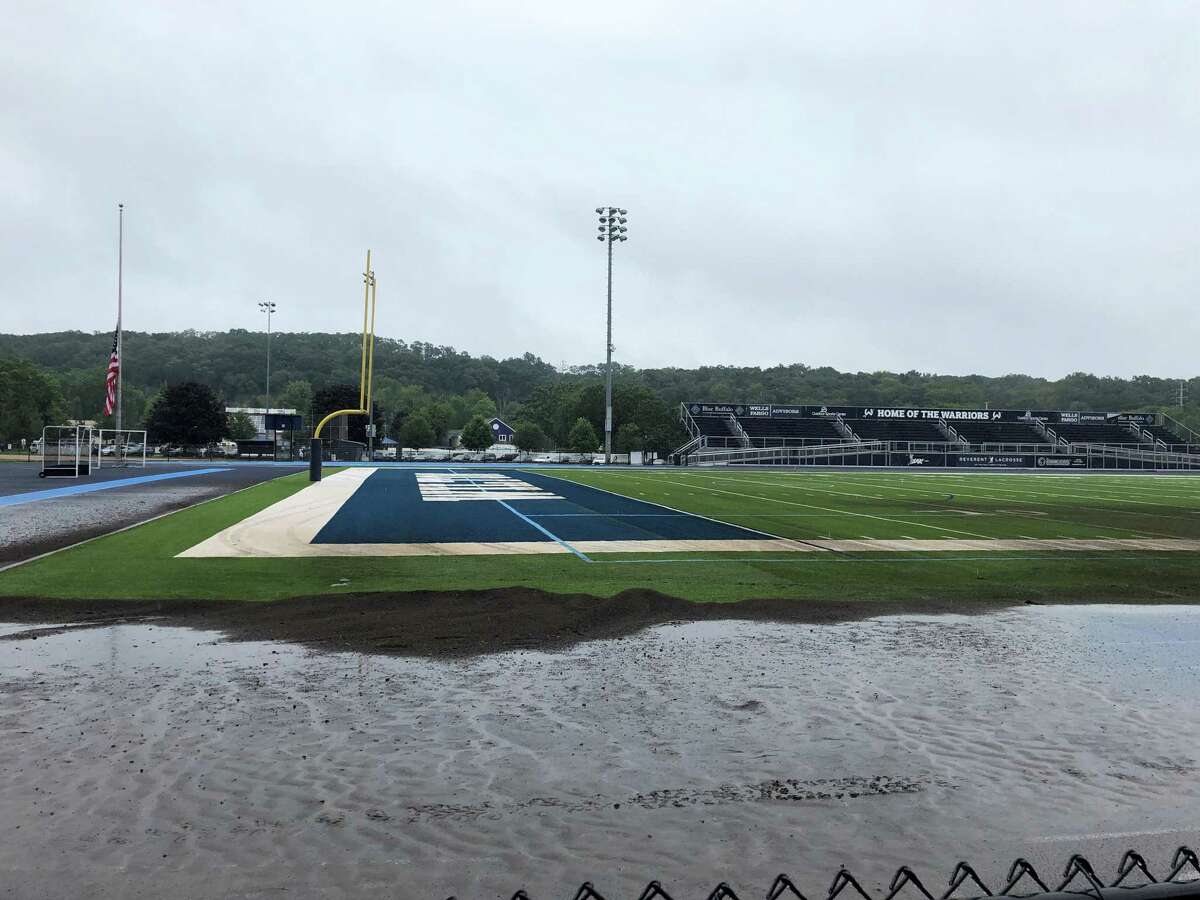 WILTON — Three contractors will be inspecting the high school stadium in the coming days after remnants of Hurricane Ida severely damaged parts of it, Parks and Recreation Director Steve Pierce said Wednesday.
The issues stemmed from a major overflow of infill in the area behind the home bleachers. This was an issue that plagued various areas of the Wilton High School campus and even parks across town.