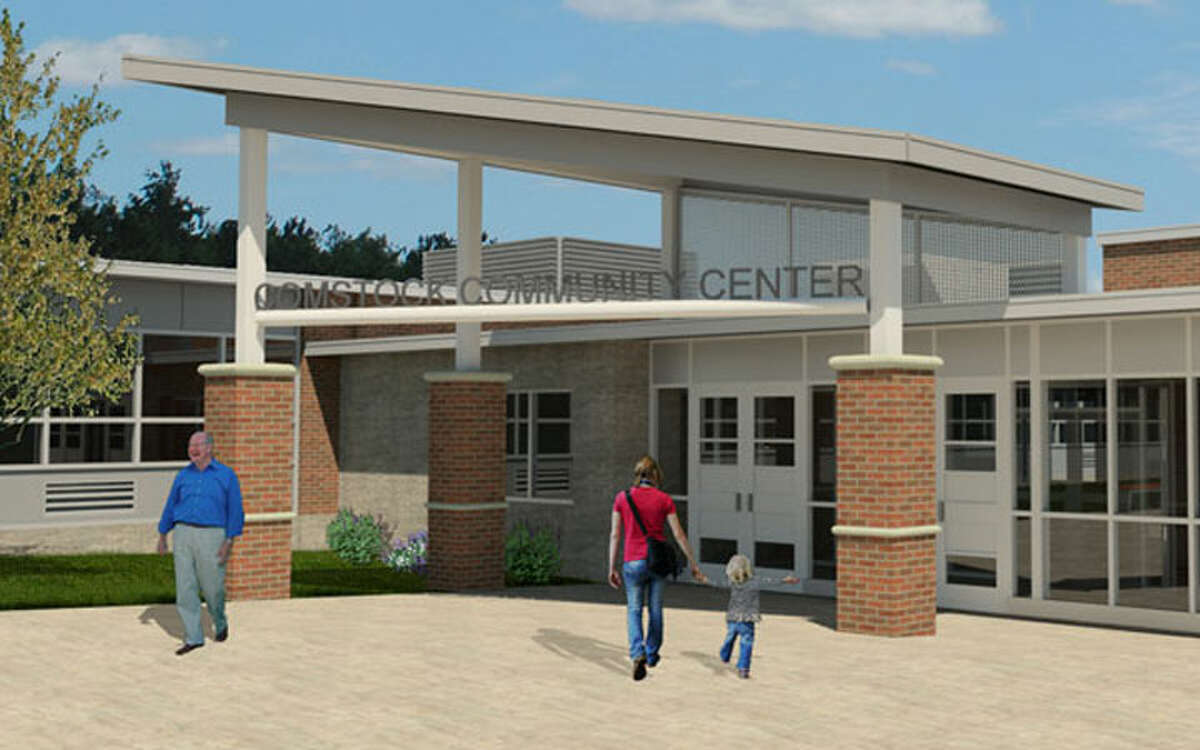 If all continues as planned, the renovation at Comstock Community Center will begin on March 9 and end within a year, building committee chair Judy Zucker said at Monday's Board of Selectmen meeting.
"We're in the very early stages, but the bid process went smoothly. We have 17 trade contracts awarded," she said and are in a very good financial place. The March 9 start date is "two weeks ahead of schedule," she said in a written report to the board.
According to Tye Tregalis, the Turner Construction representative assigned to the Comstock project, the renovation will proceed in two phases. Phase one will include renovation of the gym, main corridor, and main entry, and will run from the beginning of March to the end of August this year.
Phase two of the renovation is "significantly smaller" and will run from the beginning of September to January 2016. Its aspects include renovating the old Comstock School library — where Parks and Recreation is temporarily housed today — and the social services area.
Smaller parts of the project, like the addition of a bathroom to the Senior Center, will be completed throughout the project as time permits.
Mr. Tregalis also said that because the vast majority of work will be done inside the building, weather is not a concern for his team.
"Work will proceed despite the weather surrounding us," he said.
Concerns