This is a carousel. Use Next and Previous buttons to navigate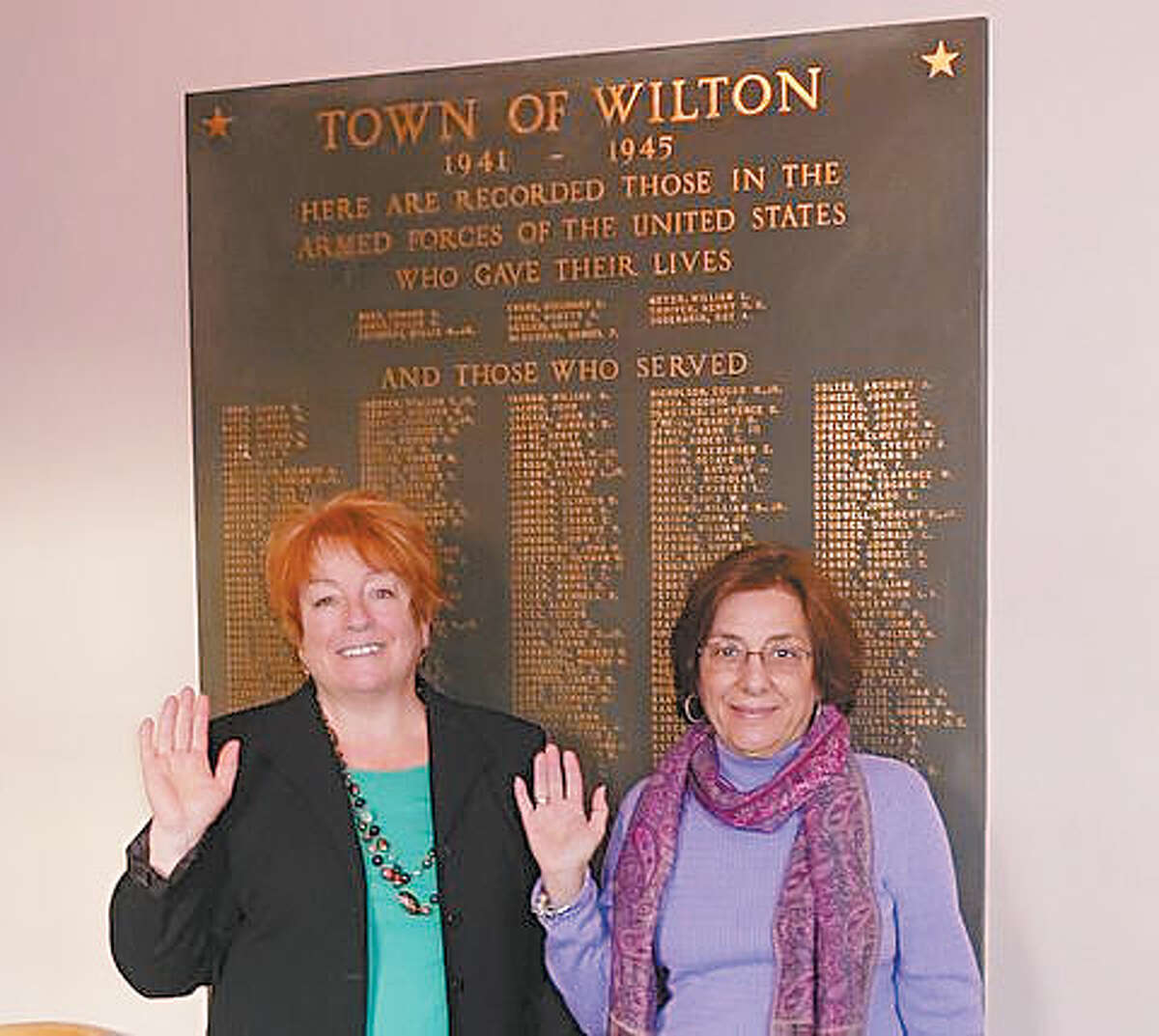 After Election Day fiascos in Hartford last year and Bridgeport in 2010, Secretary of the State Denise Merrill wants to make the registrar of voters an appointed, rather than elected, position. Under concept legislation submitted Feb. 25 to the General Assembly's Government Administration and Elections Committee, each city and town in Connecticut would have one registrar of voters per municipality in charge of administering elections.
Wilton has two registrars of voters, one Democrat and one Republican. The candidates are chosen by the Democratic and Republican town committees, and they generally run unopposed in November. However, a candidate may trigger a primary race, as happened in 2010 when the RTC named Mary Arbisi as its pick for registrar and she was challenged by incumbent Republican registrar Tina Gardner. Ms. Gardner was victorious.
Registrar candidates from other parties, such as the Green Party, may also run for office in November.
Under Ms. Merrill's proposal, each registrar would be hired as a municipal employee, and would need minimum qualifications of at least a bachelor's degree or four years' experience in election administration. The registrar would also need to be certified and would be required to undergo yearly training administered by the state.
"We have now had two elections in the last four years where Connecticut has made national news for problems on Election Day, and enough is enough," Ms. Merrill said. "Our elections system in Connecticut overall is good, and on the whole registrars work hard and do a good job. But clearly we can do much better. How we run elections in Connecticut is too political while lacking professionalism and accountability. These legislative changes are designed to fix that and finally bring election administration in our state into the 21st Century."
Late last year, the Hartford Common Council Committee of Inquiry launched an investigation after problems were discovered at some Hartford polling places on Nov. 4, 2014. In addition to reports that several polling places opened late, the committee uncovered "additional irregularities" for which it blamed certain election officials.
Among the problems outlined, the committee reported, "the Head Moderator failed to account for all of the absentee ballots received, failed to correctly tally and report the vote count, and failed to submit a timely Amended Head Moderator's Return."
In addition to the problems in Hartford, Ms. Merrill's press release said, "there are constantly reports of dysfunctional relationships locally between registrars of voters of different political parties. There have been cases of verbal and physical altercations, one registrar locking the other one out of the office, one registrar dominating office functions while the other rarely reports to work, and other troubling issues."
Wilton RTC Chairman Al Alper disagrees with Ms. Merrill's proposal to change the position. "I believe the current system works well," he told The Bulletin. "The dysfunction Ms. Merrill contends exists is exaggerated, at best. Having a registrar from each party ensures a check and balance in an office that, left unchecked, is ripe with opportunities to disenfranchise voters, current and prospective."
DTC Chair Thomas Dec said he would need to learn more about Ms. Merrill's proposal. While he supports the spirit of improving elections, he said, he is inclined to oppose changing the registrar from an elected to an appointed position.
"I think the secretary of [the] state is certainly right to work to improve elections and reduce the frequency with which irregularities occur," he told The Bulletin. "Voters have been unnecessarily disenfranchised multiple times in the past and it is unacceptable. I am skeptical, however, that the plan to have a single appointed registrar would be an effective solution."
For their part, Wilton's current registrars — Republican Tina Gardner and Democrat Carole Young-Kleinfeld — said their office runs smoothly. Both are members of the League of Women Voters, which, they said, "teaches you how to be nonpartisan."
"When you walk into the job you have that mind-set. You're not the marketing arm of the local political party," Ms. Young-Kleinfeld said. "It would be hard to know, without knowing each of us personally, which of us belongs to which party. We try to run our office in a strictly nonpartisan way."
Both women did find things to like in the secretary of the state's proposal, specifically the certification program, which is currently optional. Ms. Merrill has also proposed ways to get election results to her office faster through technology, which they think is valuable.
As for training, Wilton's registrars attend classes offered twice a year by the secretary of the state's office. "The problem is our town has always encouraged us to go and has allowed us the time to attend those," Ms. Young-Kleinfeld said. "There are many towns where they don't encourage their registrars to attend." Attendance is voluntary, Ms. Young-Kleinfeld said, and there is no penalty for not taking advantage of it." Both women also served as deputy registrars before being picked to serve in their current positions.
The proposed legislation would also, they said, make voter identification requirements clear by having them posted at polling places. A photo ID is not the only identification accepted.
"There are other forms of ID that are acceptable under state law, and we would like to see those laws followed consistently," Ms. Young-Kleinfeld said.
Ms. Merrill said Connecticut is the only state that leaves election administration to two partisan, locally elected officials for whom there are no minimal qualifications. Other New England states leave election administration to the local municipal clerk, or through local bipartisan boards of election that hire professional staff to manage day-to-day operations.
State law, she said, offers little recourse for holding accountable a registrar of voters who is not doing the job, not complying with state laws, or not acting in a professional manner.
Ms. Merrill's proposals will be contained in a bill (number not yet available) to be heard at a public hearing on Monday, March 9.
—Kimberly Donnelly contributed to this story