This is a carousel. Use Next and Previous buttons to navigate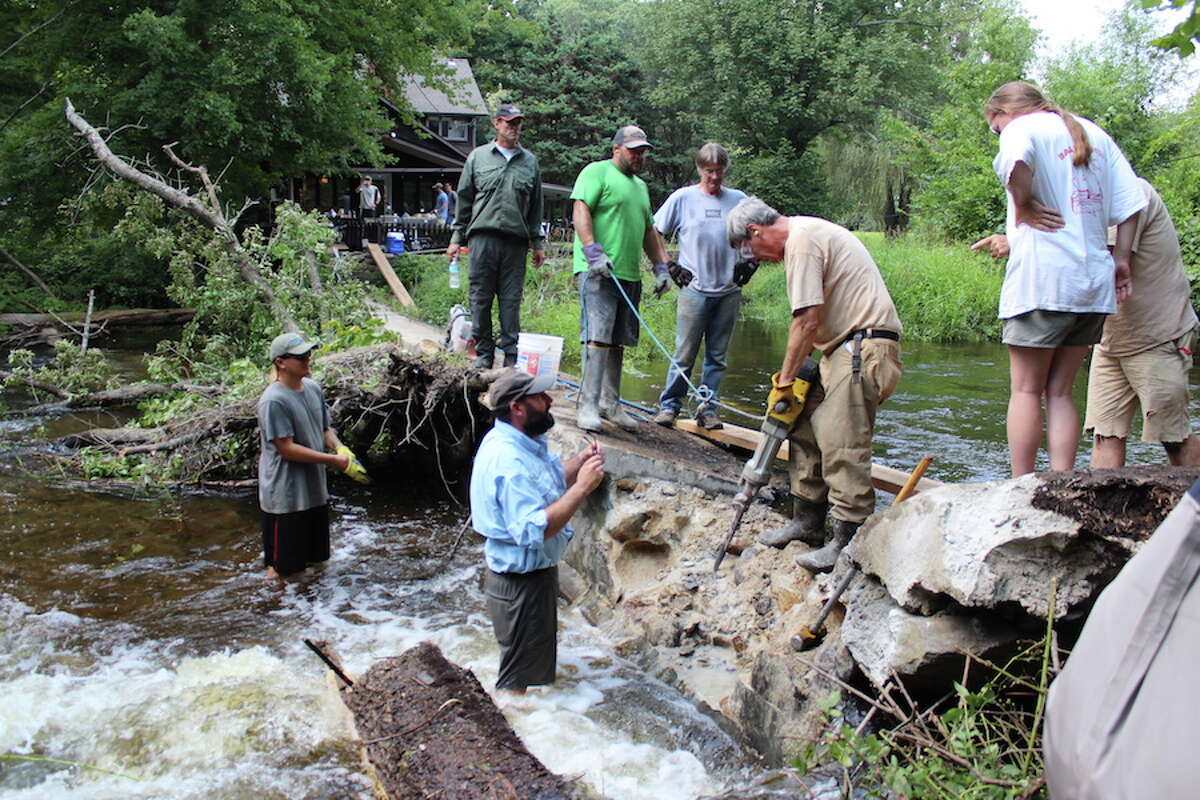 It was just a trickle at first, but around 3 p.m. on Wednesday, Aug. 15, water breached the Cannondale Dam. It was the first time in some three centuries that the Norwalk River flowed unencumbered through the stretch.
It was just the latest breakthrough in the process of removing old dams, no longer in use, to open the river to migratory fish. Like that trip, dam removal is a meandering trip, sometimes upstream.