This is a carousel. Use Next and Previous buttons to navigate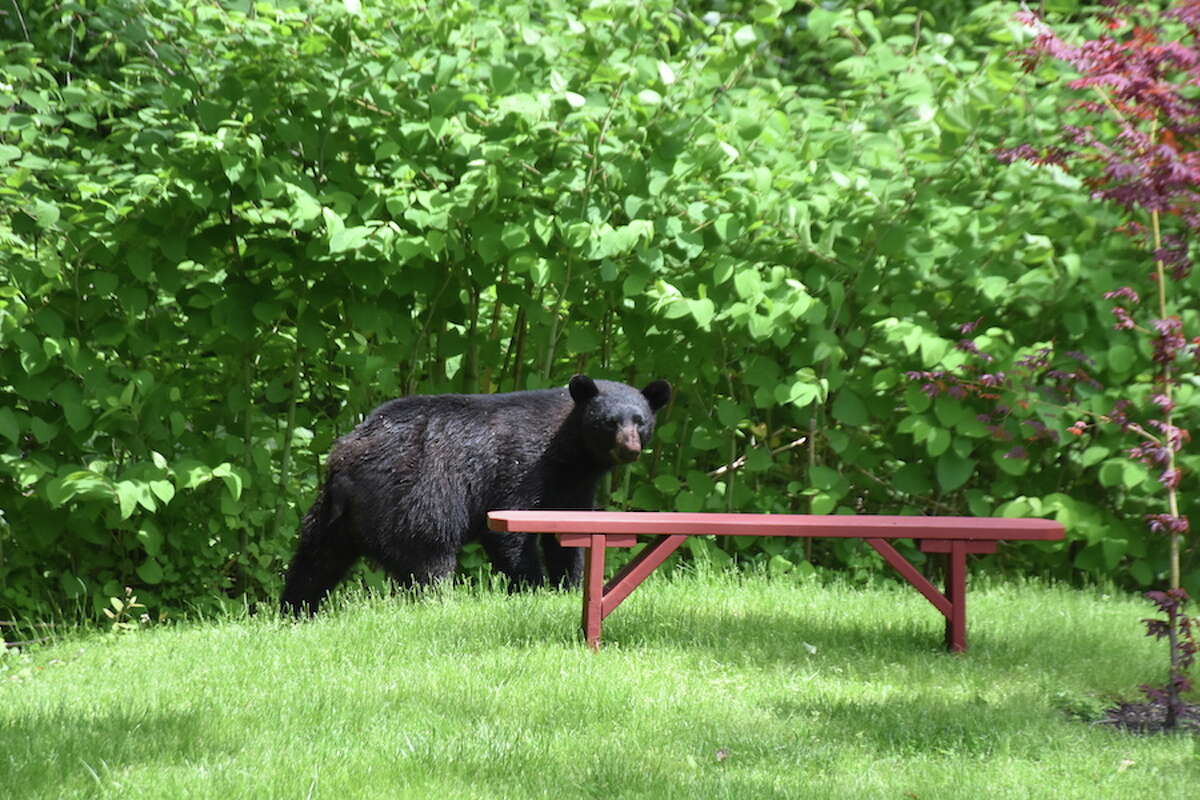 The past few weeks of warm weather have brought bears out and more sightings are taking place. A Wilton reader submitted these photos, taken May 24.
Another reader reported a large black bear in the vicinity of Westport Road. She estimated it at 300 to 500 pounds and said it came by in the evening between 6 and 7 p.m.