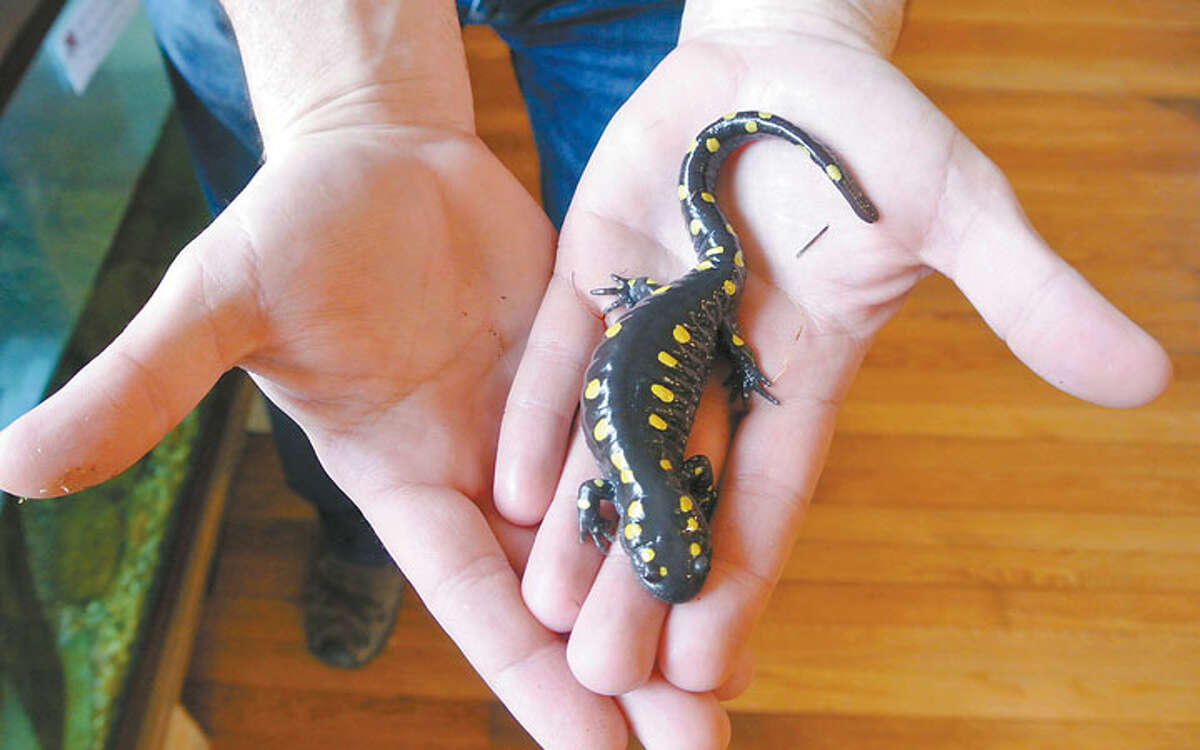 Woodcock Nature Center will host two events focusing on local springtime amphibian activity on Saturday April 4.
The Great Amphibian Migration program will be held from 2 to 3, when visitors may meet the nature center's ambassador amphibians, learn about their annual spring migration and why the need to protect these creatures is so important. Following is an exploration of the center's vernal pools in search of wild frogs, tadpoles, and eggs. All ages are welcome, but  this is not a drop off program. The cost for members is $10 per family or $5 per adult; non-member cost is $15 per family or $10 per adult. Pre-registration is required.
The first Vernal Pool Study will be take place in the evening, beginning at 6:15. This is the nature center's first-ever research study being conducted at its vernal pools. Attendees will help collect and record information related to temperature, precipitation and organisms through observation and taking water samples. Ages 14 and up are welcome. There is no cost for this program however, donations are welcome. A short training session will be part of the program, which will run until after dark. Pre-registration is required.
To register for either of these programs, call 203-762-7280. Registration closes at noon the business day prior.
Information: woodcocknaturecenter.org.