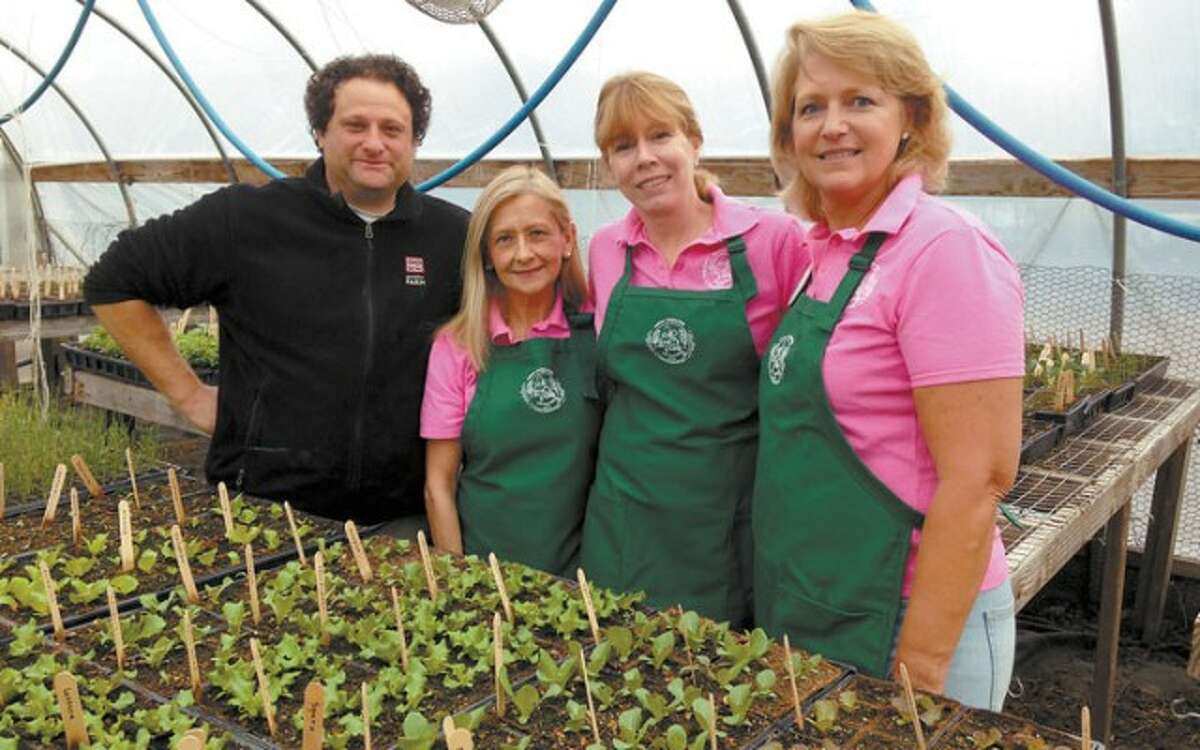 Piles of dirty snow still littered the parking lot at Ambler Farm late last week. Too cold to plant even peas, generally sown around St. Patrick's Day, the fields lay bare and untouched. Inside the farm's greenhouse, however, it is a much different story. Row upon row of seedlings form a lush carpet of green on long growing benches that nearly fill the roughly 1,000-square-foot space.   Inspecting his crops and pulling rogue sprigs of mustard greens out of flats of arugula is Jonathan Kirschner, or "Farmer Jonathan" as the farm's director of agriculture is better known.
In his fourth season now, Kirschner has been a familiar face during the summer as he sells Ambler's produce at its farm stand on Saturdays and at the Wilton Historical Society on Wednesdays. Perhaps not as well known is that Kirschner also sells cold-tolerant transplants beginning in mid-April for gardeners wishing to get a jump on the growing season. This year, the Wilton Garden Club was first in line, scooping up several flats of cilantro, dill, oregano and parsley. The club plans to pot up and grow the herbs before offering them for sale at its Mother's Day Plant Sale May 8-9.
According to Milena Cortes, co-chair of the plant sale's herbs committee, "We wanted to try something new for our plant sale this year. We used to drive to a nursery a half-hour away to buy our herbs. But now that Farmer Jonathan is selling transplants, we can get our herbs closer to home." Cortes also noted that she liked the fact Kirschner's transplants are 100% organically grown from seed.
"We'll pot them up into four-inch pots in an organic soil mix and then grow them out in our greenhouse," Cortes said before adding with a laugh, "They're like our babies — they'll get a lot of love!"
The Mother's Day Plant Sale, which is the club's primary fund-raiser, will be held Friday, May 8, from noon to 6, and Saturday, May 9, from 9 to noon, rain or shine, at Wilton's Town Green.  There will also be an early bird sale open to the public at the club's greenhouse at the Comstock Community Center on Wednesday, May 6, from 9:30 to 12:30.