This is a carousel. Use Next and Previous buttons to navigate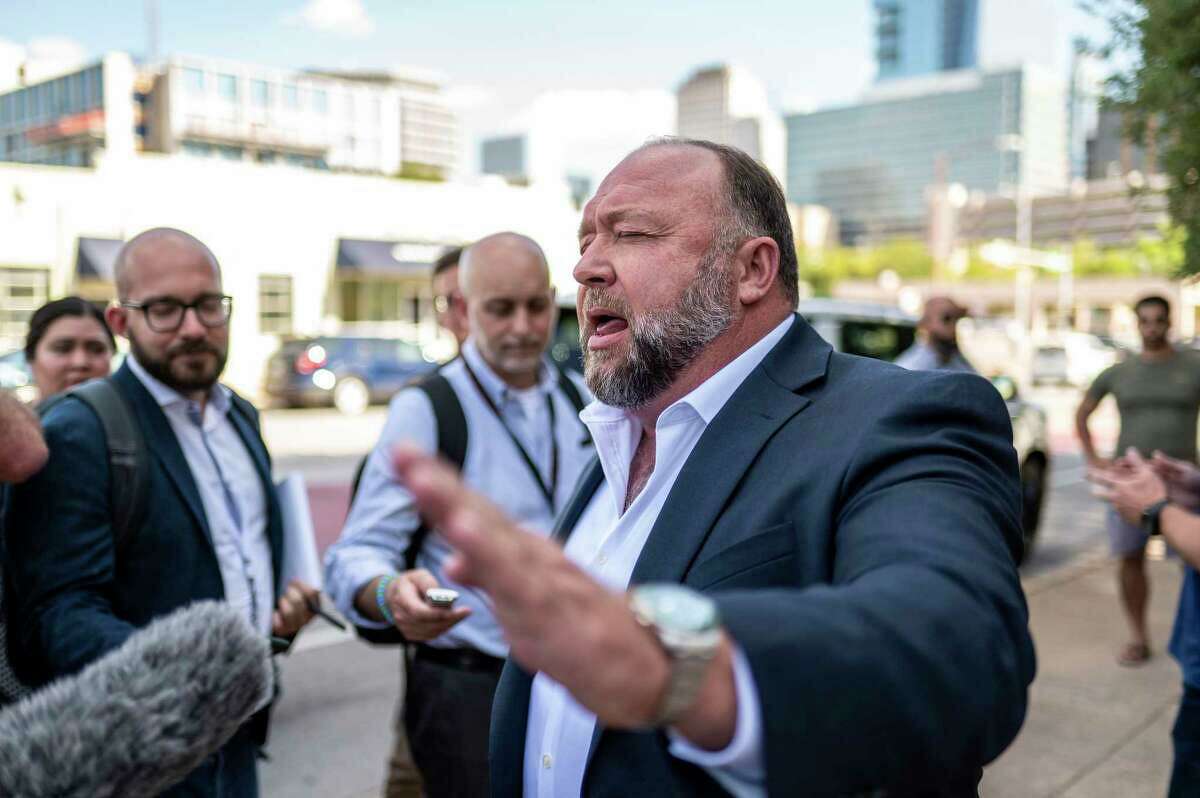 NEWTOWN — If last month's Alex Jones Sandy Hook trial in Texas is an indication of what Waterbury jurors can expect Tuesday when they hear opening arguments about what Jones should pay an FBI agent and eight families he defamed, it's to expect the unexpected.
From Jones showing up at the Texas courthouse with tape over his mouth after his lawyer told jurors they wouldn't see him because of ill health, to the startling announcement by a lawyer for the parents of a slain Sandy Hook boy that Jones' attorneys had mistakenly sent the other side years of Jones' cellphone records, the Texas case was as notable for its surprises and dramatic encounters as it was for the $49.2 million in damages the jury ordered Jones to pay the parents.