This is a carousel. Use Next and Previous buttons to navigate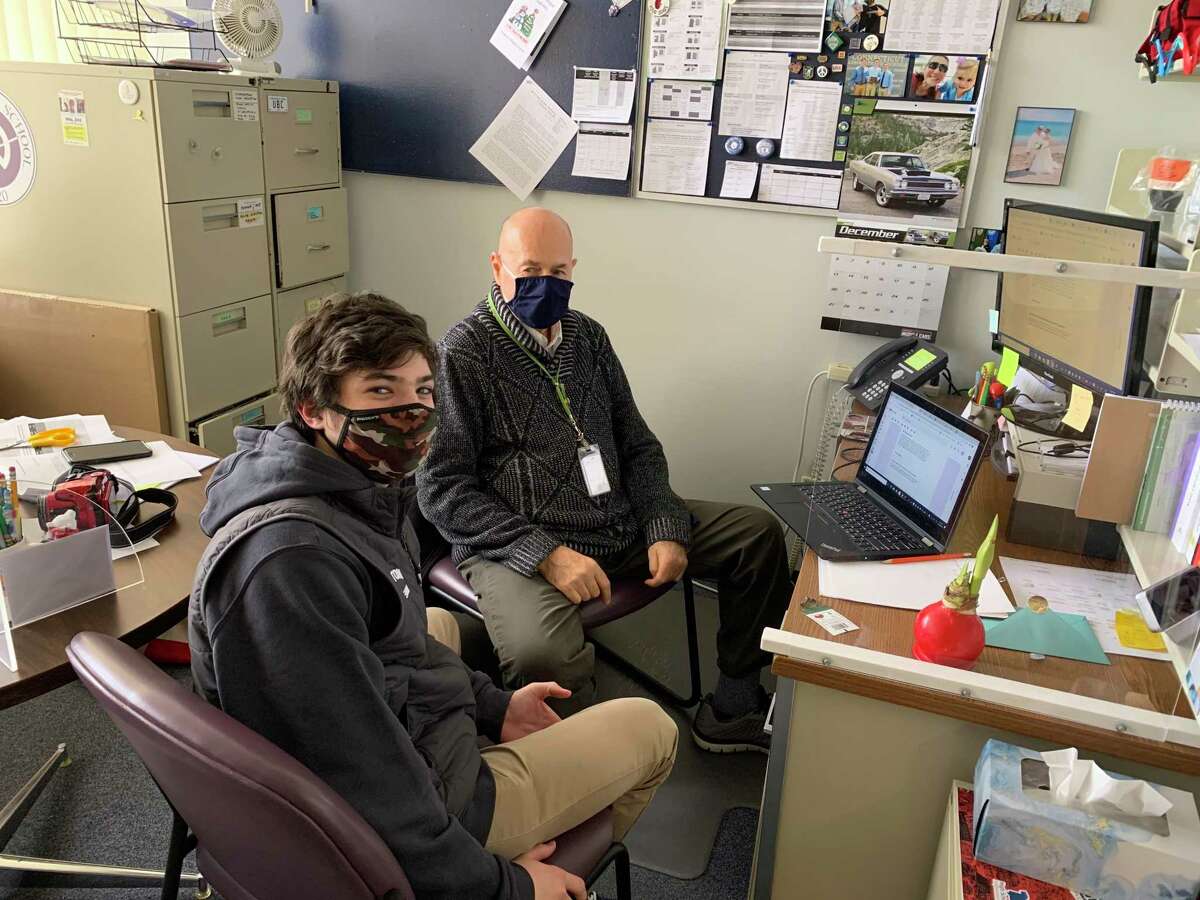 WILTON — Dann Pompa set out on an unwanted journey roughly 20 years ago when a fracture led to a surgery to place a steel rod in his leg, which later became infected and resulted in him being diagnosed with membranous glomerulonephritis, or MGN.
The diagnosis has led to worsening kidney problems, and in 2019, Pompa was told by a doctor that a transplant would soon become necessary. On April 20, the beloved Wilton High School counselor will end that long journey after finding a positive donor match in David Cote, a father of Wilton students.