This is a carousel. Use Next and Previous buttons to navigate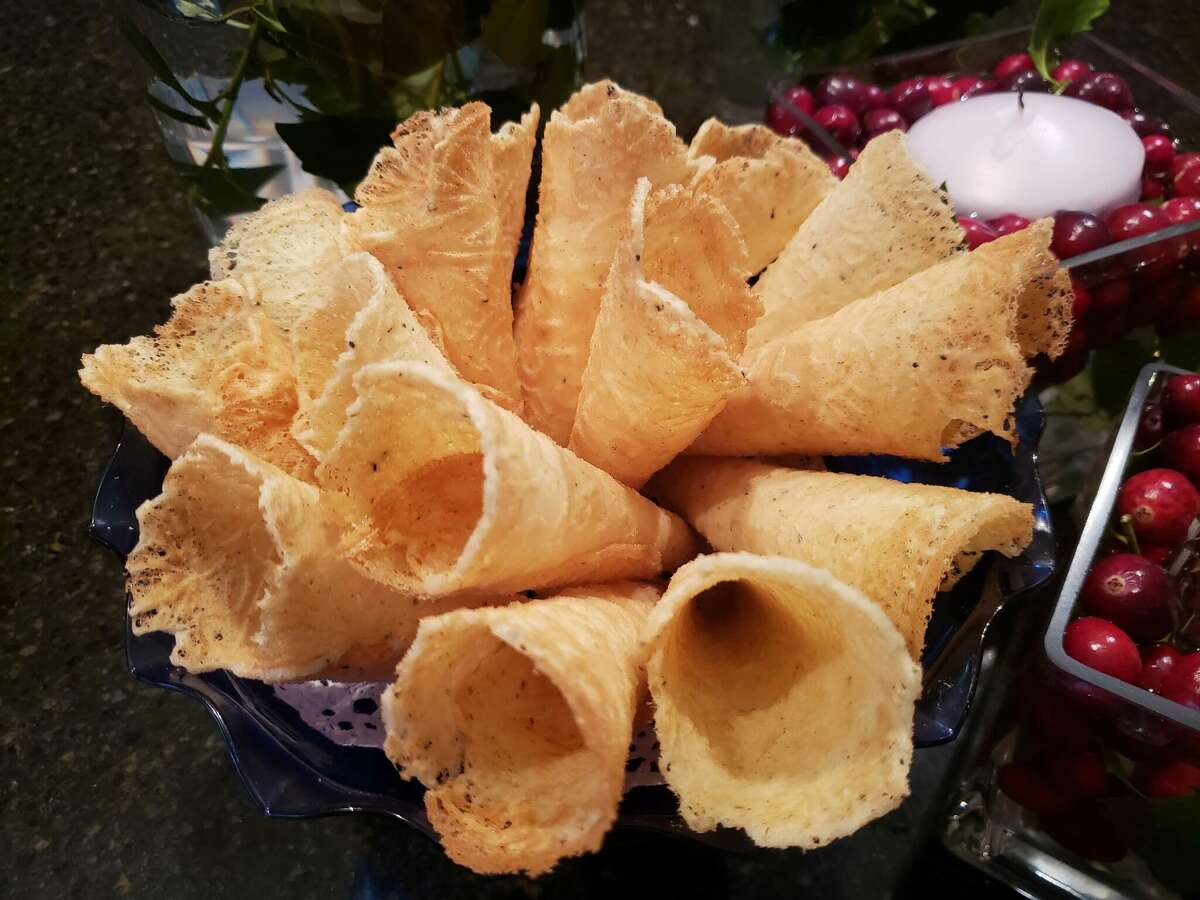 Berit Halvorsen flipped the krumkake off the electric waffle iron with the practiced ease gained from a lifetime of experience. The traditional cookies, embossed with a pattern from the cooking iron, are a mainstay of Christmas in Scandinavia. Some were rolled around a cone shaped wooden form while warm. Others were wrapped around the handle of a wooden spoon to form tubes. 
Waves of immigration have brought Christmas traditions from around the world to the United States. Succeeding generations have sustained those food memories with delicious eats that call up the flavors and aromas of their heritage.