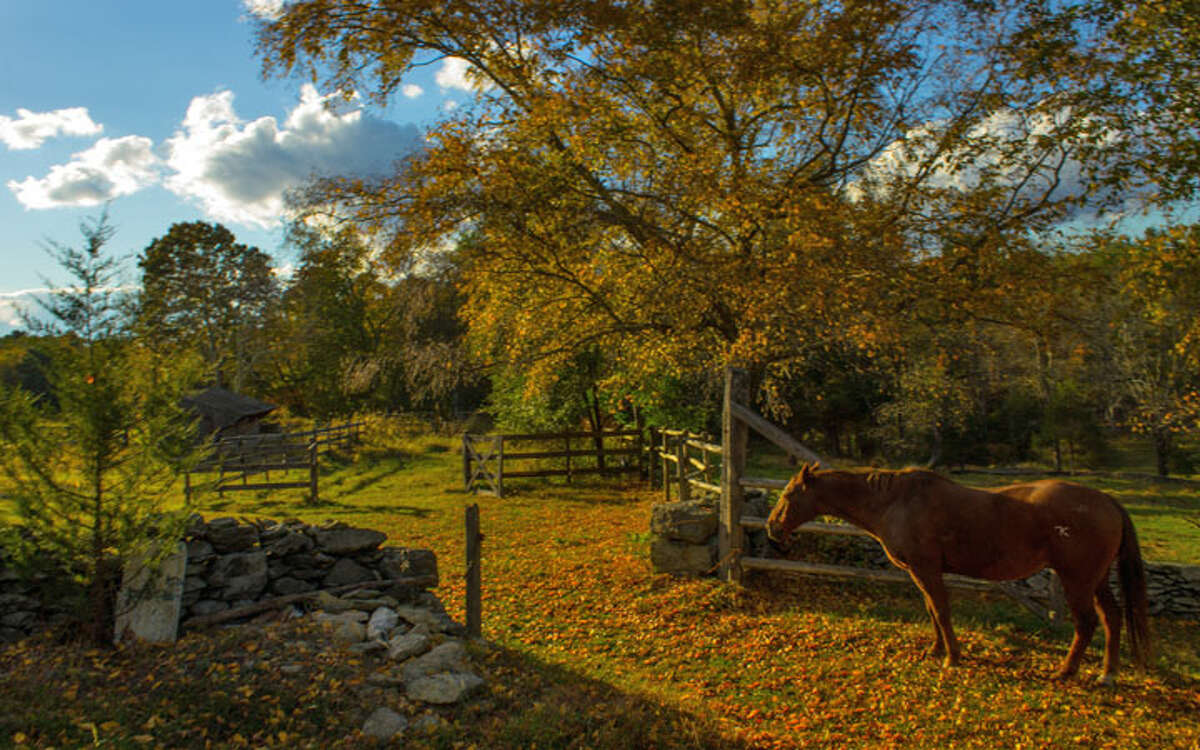 Animals, fields and other aspects of farm life will be the focus of the next free walk presented by the Wilton Conservation Commission in cooperation with other community organizations. A few days later, the commission will present a talk about invasive plant species.
A guided walk of Blacks' Farm will be led by Lars Cherichetti, a former manager at the farm, on Sunday, March 22, at 1 p.m. The farm is at the upper intersection of Hemmelskamp and Olmstead Hill roads. Participants should park on Hemmelskamp and walk across the street to a gate.
The property, which is reminiscent of an early 19th-Century farm, has a conservation easement making it accessible to the public. It is home to horses, goats and chickens, although the animals won't be part of the tour unless they choose to check out their visitors. Because of the farm animals, no dogs will be allowed on this walk. If there is still snow on the ground, visitors may bring snowshoes, and the Conservation Commission will make its supply available.
During the approximately one-hour walk Mr. Cherichetti will discuss the history of the farm, share farming and wildlife stories, and talk about the conservation value of the property as well as the management of invasive plants.
Although not required, pre-registration by email or phone is advisable should there be a change in schedule. To register, call 203-210-5240 or email rennipsj@gmail.com.
Invasive plants