This is a carousel. Use Next and Previous buttons to navigate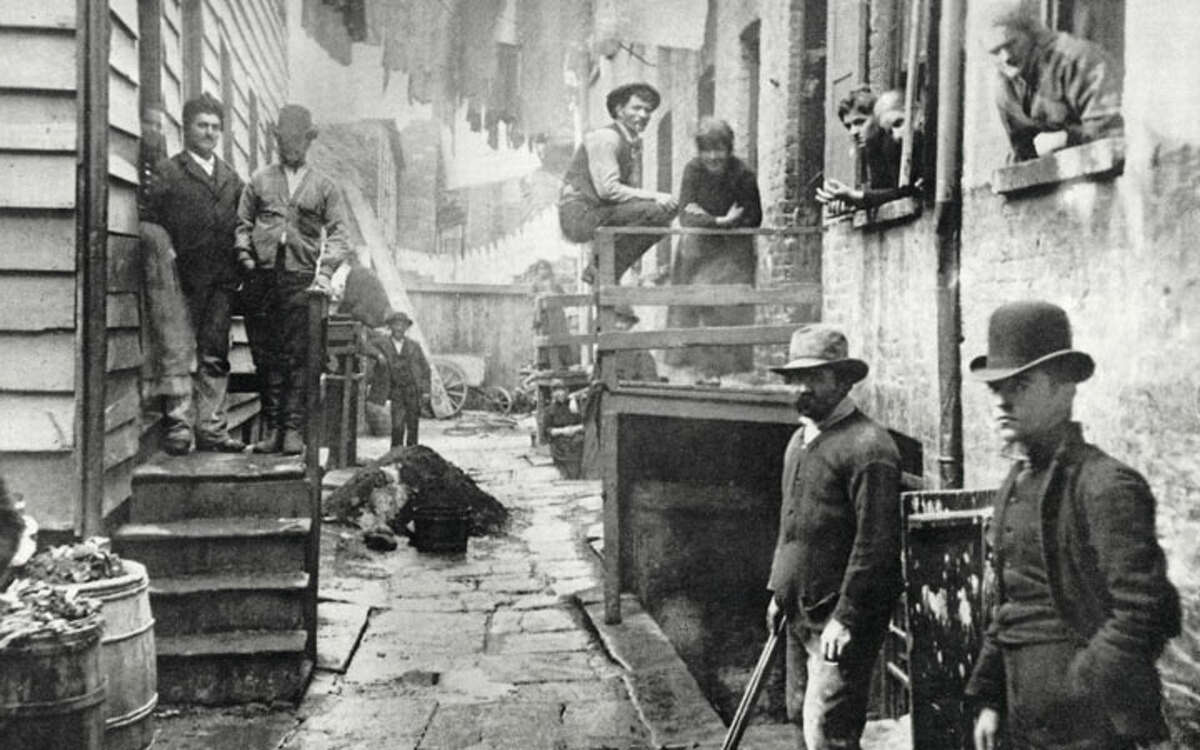 In the 1880s and 1890s, Wilton experienced a "modest increase" in its immigrant population, according to Robert H. Russell's Wilton, Connecticut: Three Centuries of People, Places and Progress.
Gilbert & Bennett Manufacturing recruited immigrants from Sweden and Finland to work at its Georgetown mill and factory in the 1880s.
"They found them to be careful and reliable workers and they sent recruiters to the docks in New York City," Mr. Russell wrote. "As word got back to their friends in the home country, more came over."
Wilton wasn't the only place to experience an increase in its foreign-born population — the entire nation did.
"There was an enormous influx of immigrants at the time because the economy was booming," said art historian and independent curator Bonnie Yochelson, who will lead this year's fourth scholarly series lecture at Wilton Library on Sunday, March 8.
However, the nation's booming economy put more money in some people's pockets than in others'. While "some people were getting very rich," said Ms. Yochelson, "other people were getting the short end of the stick."
Ms. Yochelson's scholarly series lecture will focus on Jacob A. Riis, a Danish-born social reformer and photojournalist whose best-selling book How the Other Half Lives (1890) brought public attention to the squalid living conditions of New York's poor.
Ms. Yochelson is a former curator of prints and photographs at the Museum of the City of New York — home to the Jacob A. Riis Collection of Photographs, which depict New York's "squalid housing, sweatshops, bars and alleys" in the late 19th Century.